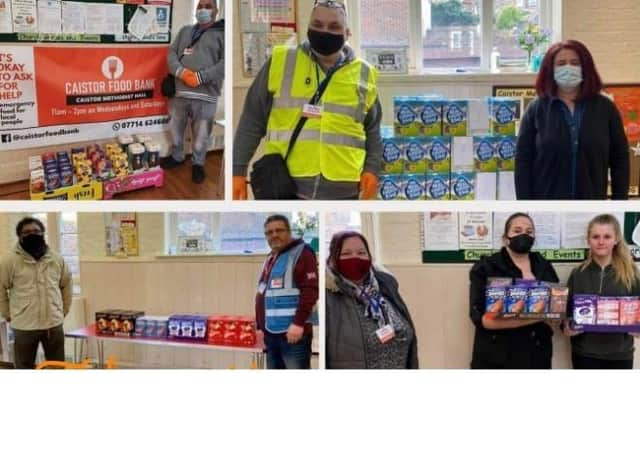 Since Caistor Food Bank opened its doors five weeks ago, more than 60 local families have been given food and provisions every week.
The community group is run entirely by willing volunteers and offers a range of produce and emergency staple products, including tinned, ambient, fresh and frozen foods.
Brian Milne, one of the key volunteers, said: "We are here to help local people in crisis get back on their feet.
"These people may have been referred by specialist agencies such as social services, GP surgeries schools and care centres, or quite simply be people who have found themselves struggling particularly during the covid pandemic."
Following a recent donation campaign, Caistor Food Bank provided chocolate Easter eggs to everyone coming to the food bank, with the message: "We would like to wish everyone a very happy Easter, and publicly recognise all our volunteers, donors and members of the public who have supported the food bank.
"Best wishes to all our clients who come to the hall or we deliver to."
The food bank sessions operate on Wednesdays and Saturdays between 11am and 2pm from the Caistor Methodist Hall in the town's Chapel Street.
To find out more visit their Facebook page @CaistorFood
Bank or the newly launched website at www.caistorfood
bank.org
l Caistor food bank is also currently running a 'white goods appeal'.
A Go Fund Me page has been set up and full details of how to make a donation can be found on the food bank's Facebook page.