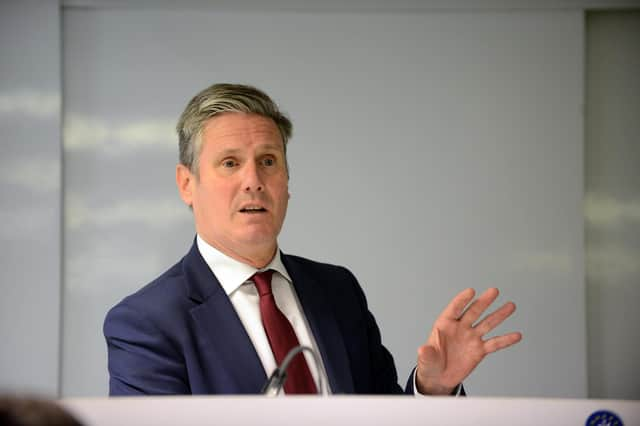 In his recen Budget, the Chancellor Rishi Sunak announced that Statutory Sick Pay would be extended to anyone diagnosed with the virus, or those self-isolating, from the first day they cannot work.
But you are only eligible for the £94.25 per week payment, covered by your employer for up to 28 weeks, if you earn at least £118 a week on average.
Labour leadership candidate Keir Starmer has called for Statutory Sick Pay to be trebled to match the real living wage and extended to everyone who needs it, including the self-employed.
The lowest-paid ten per cent of workers in West Lindsey earned £115.60 or less per week before tax in April 2019, the latest Office for National Statistics figures show.
This was below the threshold for receiving sick pay, making the area one of a small minority where the lowest-earning ten per cent of all employees, whether full or part-time, fell below the threshold.
Across the UK, the lowest-earning tenth of workers took home £154.80 or less weekly on average in April last year.
Commenting on his proposals, Keir Starmer said: "Millions of people are already feeling the impact of the economic shock caused by the coronavirus. We have all heard tragic stories of people expecting to be laid off work or to see their incomes fall.
"We are potentially days away from further social-distancing measures that will change British life. It is imperative that the Government acts to support workers to buy food, pay the bills and cover the cost of living."
Sara Willcocks, head of communications at the anti-poverty charity Turn2us, said the pandemic had "highlighted how precarious it really is for millions of employees in the UK."
She said: "Although people who fall below the Lower Earnings Limit are not entitled to Statutory Sick Pay, they may be eligible for contributory Employment Support Allowance.
"Failing that you can also apply for Universal Credit but you will be subjected to the five-week wait. We would urge any individual in this situation to look into what support they can apply for as soon as possible."