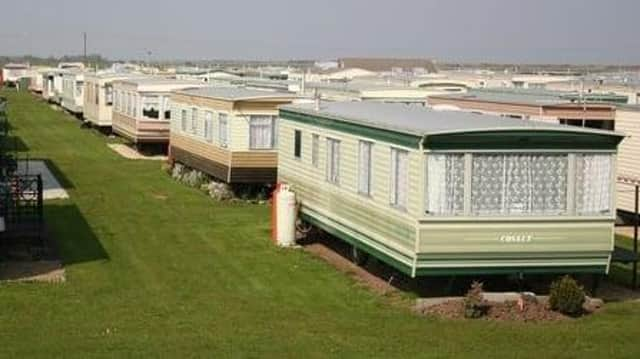 Approximately 6,600 individuals are believed to have been residing unlawfully on caravan sites in East Lindsey during the pandemic.
This revelation has raised significant concerns regarding safety and adherence to regulations.
The review, due before a meeting of the Full Council tonight (Wednesday), emphasises the importance of protecting the community and enhancing compliance through more robust regulations.
East Lindsey currently hosts 262 caravan sites, including 22 residential sites, housing a total of 36,800 caravans. This is the largest concentration of caravans in Western Europe.
Licensing officers said people living unlawfully on caravan sites posed challenges to housing, wellbeing services, and emergency services.
"The health and safety risks to these 'residents' are unacceptable, and it was agreed that everything must be done to safeguard people at risk," said the report.
"The council cannot be seen to be allowing people's lives to be put in danger."
The report emphasises the urgent need for stronger regulations and enforcement.
Professor Mark Gussy, a rural healthcare specialist from Lincoln University, estimates that around 6,600 people may have been living unlawfully on caravan sites throughout the district during the pandemic.
Fire chiefs at the county council also warned about the potential devastation of a fire in these sites.
Jonathan Moses, Director of Blue Anchor Leisure, also highlights the need for improved licensing conditions and enforcement, stressing that smaller sites should not be overlooked.
Councillor Tom Ashton, the Portfolio Holder for Planning at East Lindsey District Council, says tourism benefits need to be balanced with residents' safety.