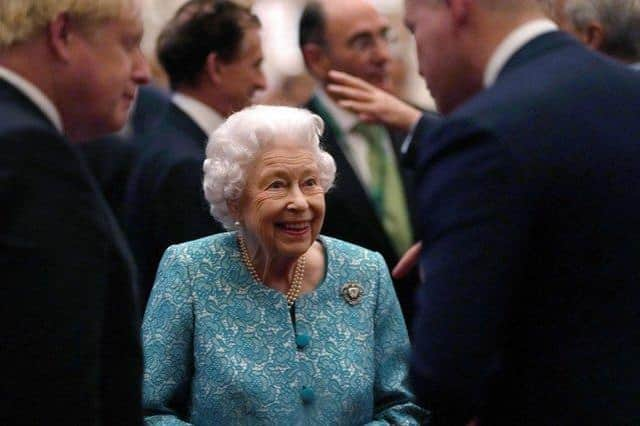 Skegness Town Council came under attack for doing too little, too late and having a 'shameful lack of respect' for the Queen at last night's public meeting.
The council's failure to bring the community together to mark the historic occasion could also mean the town will miss out on the Lincolnshire Royal British Legion bringing their celebrations to Skegness, according to one angry resident, Paul Dixon.
Lack of time and no budget have been sighted by Skegness Town Council as the reasons for not holding an 'official' event, but a new entertainments working group was set up at last month's meeting to explore what they could do.
Events are being organised across the nation, with communities urged to celebrate the Queen's Platinum Jubilee during a new Bank Holiday from Thursday to Sunday June 2 to 5.
Initially, the council has been exploring the possibility of opening Tower Gardens for a garden party, which would take place on Sunday, June 5.
If this happened it could tie in with the Big Jubilee Lunch and the Platinum Jubilee Pageant at Buckingham Palace, which promises pomp and ceremony, street arts, theatre, music, circus and costumes.
However, the working group was unable to meet until last week and, with no budget for any entertainment for the day and just three months to go, the council had little to report this week on their progress.
In fact, Mr Dixon says apart from allowing people to go along to Tower Gardens for a picnic, if they so wish, and arranging a band for later in the day, so far nothing has been officially organised.
Speaking not as chairman of the Skegness branch of the RBL and welfare officer for Lincolnshire, he addressed councillors at their meeting last night as 'a resident and ex-serviceman'.
He told Lincolnshire World: "I went to the town council meeting as a member of the public to ask why nothing has been arranged.
"Our Town councillors in Skegness feel that Her Majesty The Queen isn't important enough to arrange any celebrations for her lifetime achievement.
"They say there is not enough time to arrange an event.
"They say no money in the pot, in spite of now being the owners of the Tower Gardens.
"How disrespectful can they be to Her Majesty, The Queen?
"I am sure there are many patriotic people in Skegness who also feel let down by this council.
"The lack of respect is so shameful, it's upsetting."
Town clerk Steve Larner commented after last week's meeting: "In a previous meeting the Council had already established a Working Group to look at what could be done to celebrate the Jubilee so I think Mr Dixon's comments came as rather a surprise to Council who are awaiting a report from the group so that the matter can debated.
"Mr Dixon's outrage and comments are therefore about a decision that has never been taken.
"Despite what is being said on social media, nothing has been cancelled as the debate has not yet happened.
"There will be plenty going on to celebrate the Jubilee in Skegness and depending on the Working Group and future Council decisions this may include some celebrations in Tower Gardens."
In the meantime, Mr Dixon hopes the Skegness community will put pressure on the council to make sure an event happens and that the public and local businesses will come forward with ideas to "save the day".
Interested parties were invited to go along to the New Park Club in Scarbrough Avenue after the RBL meeting on Monday at 8.30pm.