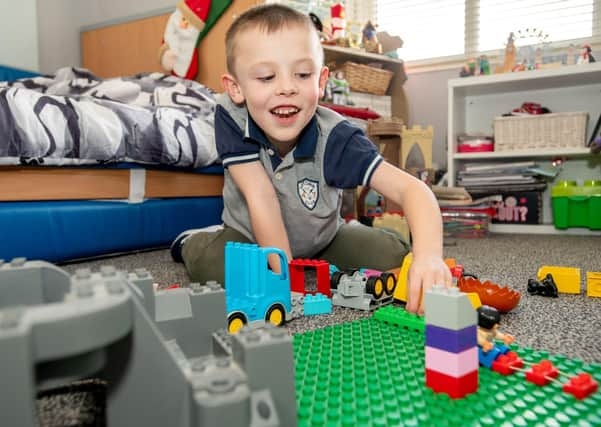 Within the family, he's known as 'Just William' after the character in the children's books.
Three years ago, Will was diagnosed with Duchenne Muscular Dystrophy (DMD) - a life-limiting genetic disease that causes muscle weakness and wasting.
DMD almost always affects boys.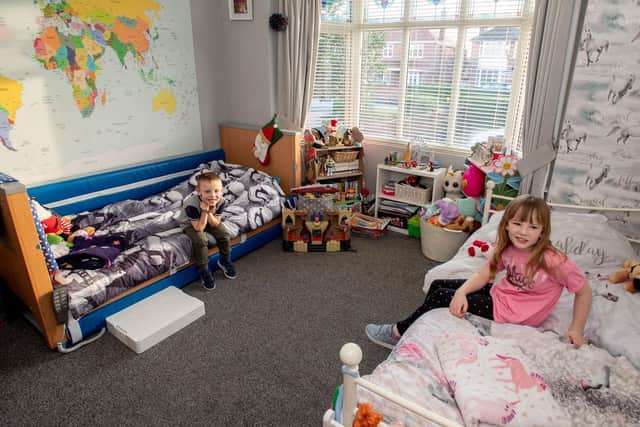 There are around 2,500 patients in the UK and an estimated 300,000 worldwide.
It is classified as a rare disease.
No one is to blame for either the inherited genes or spontaneous mutations.
There is nothing anyone could do during or after a pregnancy to prevent a child developing DMD.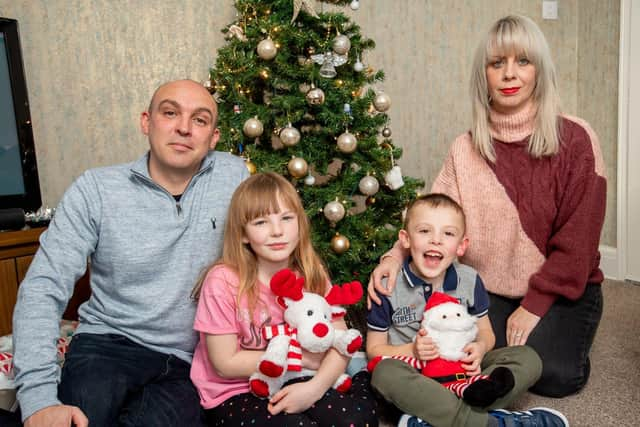 At best, Will could live into his late 20s.
His future until then is uncertain.
Two years ago, the family moved to a bungalow in the Boston area.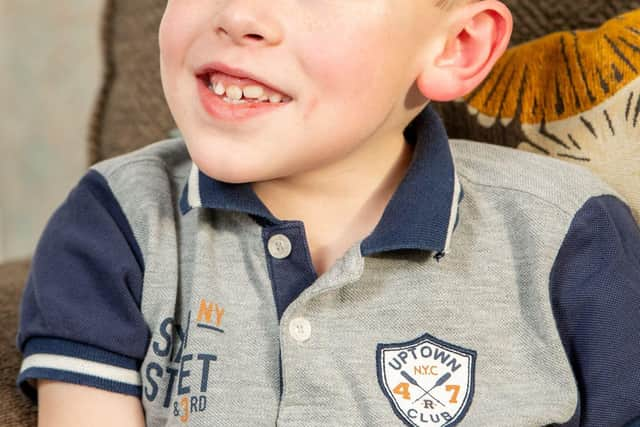 They thought it would increase Will's quality of life and, in particular, help with mobility issues.
The bungalow only had two bedrooms but the family were assured £30,000 of 'outside' funding would be available for an extension to provide Will with his own bedroom and wet room.
The family waited... and waited ... and waited.
Now, they have been told the work will cost around £45,000.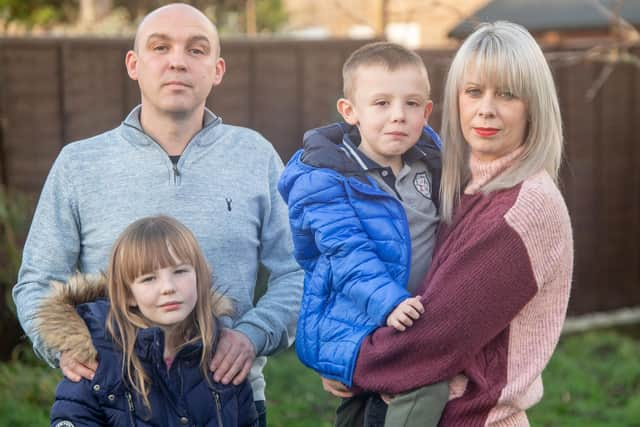 The initial funding is still available but they will have to make up any shortfall.
The family believe it is because both Will's parents are in full-time work.
Sam manages a care home for people with learning difficulties. Adam works with people with learning difficulties. The family launched a fundraising campaign that raised £2,000.
They wrote to producers of the DIY SOS programme but didn't receive a reply.
Mum and dad can't afford to increase their mortgage.
They can't afford to 'max out' their credit cards.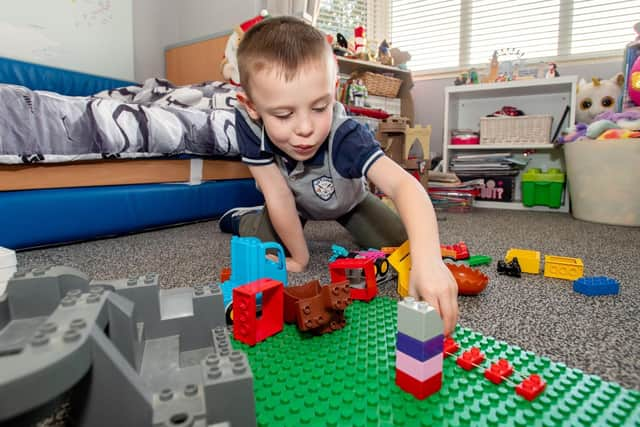 They feel helpless, abandoned.
Now, they have turned to JPI Media's titles in Lincolnshire for help.
And, we're delighted to support them.
Will's nana, Bridget Rowe, explained: "The last few months have been a nightmare.
"We thought moving to the bungalow would make all the difference but because of the delays, being told we have to find £15,000, well...we just don't know what to do.
"When she heard about the funding, my daughter broke down and said she couldn't go on.
"She lost her own dad 16 months ago – and now all this.
"Seeing her in that state broke my heart."
For the last 16 months, the family regularly travelled from Lincolnshire to a London hospital for specialist treatment.
Will was put on a trial for an American drug.
Just a few weeks ago, the family was told the treatment hadn't worked.
Then, came the devastating blow about the funding.
Will, who also suffers from autism, attends Sibsey Primary School.
He and his sister Neave have to share a bedroom.
Bridget added: "Neave is a brilliant sister. She puts up with a lot.
"Because of his condition, he's regularly up at night screaming and shouting.
"He sometimes hits her. He doesn't know what he is doing.
"Neave is getting to the age where she needs her own privacy, her own space.
The family had no experience of fundraising.
Bridget added: "We can't thank people enough for helping but we can't keep going back to the same people asking for more."
That's why the family is appealing for help.
Are you an architect who might be able to design the extension to meet regulations?
Are you a builder or a tradesman who can help?
If so, a brave,loving Lincolnshire family would love to hear from you.
• Anyone who can help should contact [email protected] and we'll forward your details to the family.