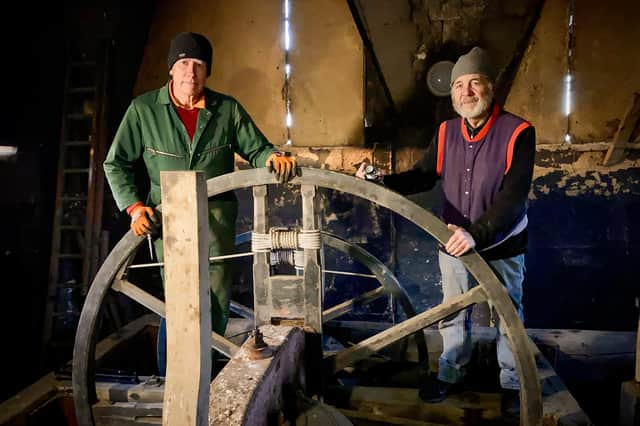 You may have noticed in the autumn that St James Church's bells had been quiet.
This is because the ring of eight 18th century bells, which were recast in 1726 by Daniel and John Hedderley, bell founders of Derby, were silent for a number of months due to repair work being done on the bell's clappers.
These repairs have cost in the region of £3,499 after an inspection by the Loughborough Bell Foundry gave the committee a list of repairs that needed to be done.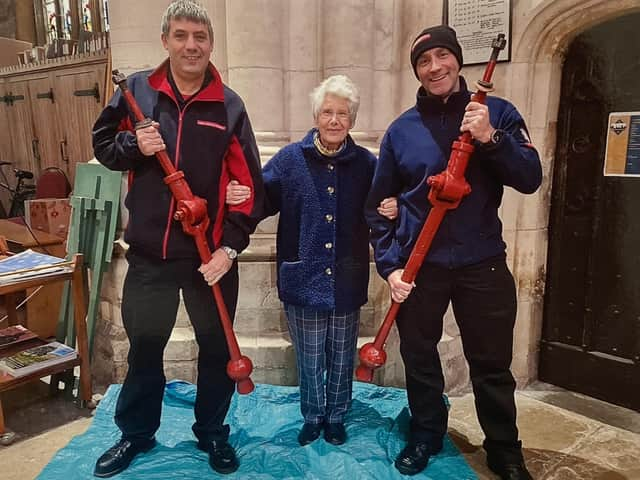 The clappers required the help of Lincolnshire Fire & Rescue to bring down in September due to their weight, and when they were re-installed in time for New Year's Day celebrations, the firefighters returned to the church to help fit them again in time to ring the bells to bring in the new year.
Church spokesman Jill Day said: "It's quite a big thing for Louth to have our bells back ringing again, and we're able to ring the bells for weddings and special services again.
"We're really happy to have them back because they're such an important part of the church and important to Louth."
The church bells boast the heaviest eight-bell peal in Lincolnshire and the eighth heaviest in the country.
The church is as yet unable to ring the bells for their long, three-hour peals as further repairs are needed.
And now the church committee is appealing for anyone who could ring the bells to get in touch, as they are desperately short of bellringers.
Jill said: "People need to remember that the bells don't ring themselves and we really need more people to ring the bells, either people who have experience of it or who want to come and give it a try.
"It's completely free to learn and it's a lovely thing for youngsters who are away from home, as they will always be welcome in a church and help ring the bells."
No prior experience of bell-ringing is required as the committee at St James Church will give full training to anyone interested in learning.
Any one would would be interested in becoming one of St James's church's bellringers can call the church office on 01507 610247 or email [email protected] to get involved.