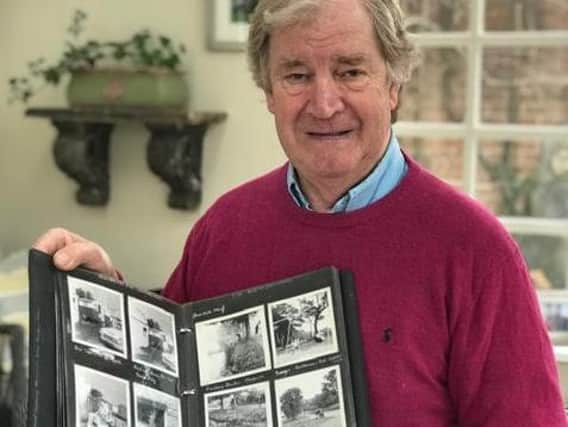 The album, belonging to David Harrison, was left in a property in Doncaster, managed by the family firm of Barnsdales.
It was expected Mr Harrison would collect it and other personal papers but he failed to and they were put in storage, coming to light when the firm moved.
The appeal to help find Mr Harrison has come from Malcolm Barnsdale.
"The Harrison family lived at 100 Hoylake Drive Skegness in the 1960s and 1970s and possibly longer. My letter to that address received no reply," said Mr Barnsdale.
"Mr Harrison will be about 65 years of age now.
"He attended Skegness Grammar School in 1970 and took his O-Levels there in 1971
"I have his long school photo of 1968 but cannot identify him.
"He was a member of the Sandie Shaw fan club in 1968
"After leaving school in about 1972 he becomes involved with amateur dramatics and appears to be very involved.
"The family had a stall in an amusement park and they traveled to other towns with it.
"I have no further information from then until 1986 when details became scarce.
"I have contacted The Grammar School but sadly they cannot help.
"I have also contacted Skegness Musical Theatre Company but again, no luck."
If you can help locate Mr Harrison, email [email protected] and we will pass the details on.