Captain Stan's birthday pledge to support Royal British Legion
A 97-year-old veteran said no to birthday presents this year and encouraged people to donate to a charity close to his heart instead.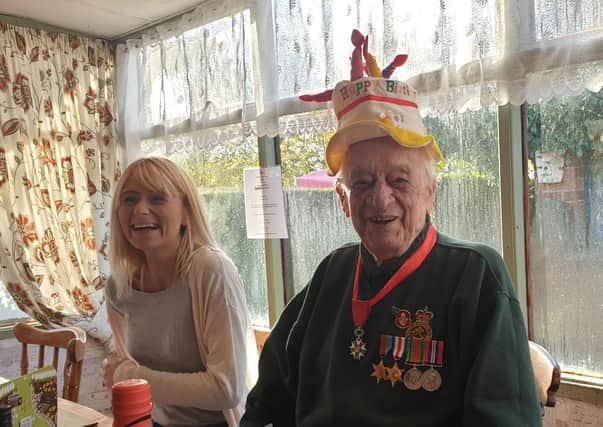 It is not often Captain Stan Perry's birthday falls on Remembrance Sunday, but it did this year and so he thought what better fundraiser than to support the Royal British Legion.
Captain Perry said: "I am concerned that the Royal British Legion funds will be down on what they would usually raise through the Poppy Appeal this year, so I thought I would do my bit."
The Holton le Moor resident is passionate about this charity - and for good reason, as his daughter Kat explained.
She said: "When dad came out of the army in 1946, he couldn't get a job.
"He had gone in the army more or less straight from school.
"He had got a scholarship to go to Cambridge, but was unable to take it up, and when he left the army, he had a wife and child to support.
"It was the British Legion who found him a job with Unilever, a company he stayed with until he retired."
Captain Perry was in the British tank regiment the Sherwood Rangers and saw a lot of action in Normandy and Germany.
His exploits have become legendary and he is constantly in demand to speak to authors and serving personnel about his time in the army.
Earlier this year, he was interviewed by author James Holland for a 'Band of Brothers' style book.
Captain Perry also features on two podcasts with Al Murray - 'We Have Ways of Making You Talk'.