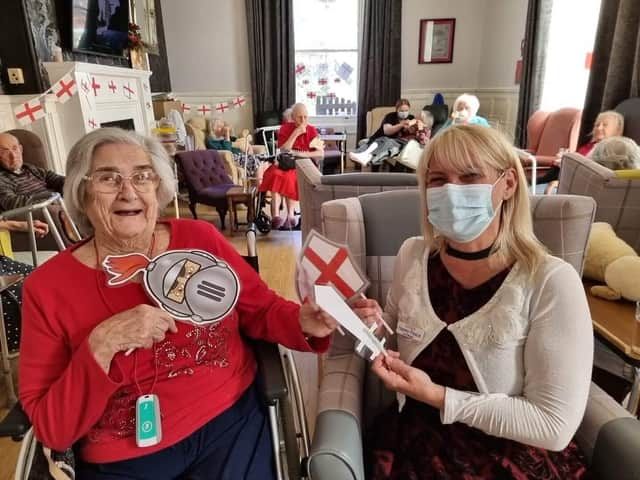 Saint George is the patron saint of England in a tradition established in the Tudor period and celebrated on April 23.
Syne Hills residents marked the sometimes forgotten day with an afternoon of special activities.
"We started our afternoon off with cake decorating with white and red icing, which the residents enjoyed both making and eating," said Cheryl Curtis, care home coordinator.
"They then received their certificates of participation.
"After our cake-making, we all had a go at pinning the tail on the St George's Day dragon.
"We did have a few whispering /cheating going on but we all had a lot of fun.
"We finished our afternoon with a teamed quiz along with a bit of bubbly or a nice tea and coffee."
Did you know that St George and William Shakespeare both died on April 23? The things a quiz teaches you.