Carnival Queen's mum makes appeal after pet rabbit escapes from farm museum in Skegness
Conerns are growing for a pet rabbit that has gone missing from a farm museum in Skegness.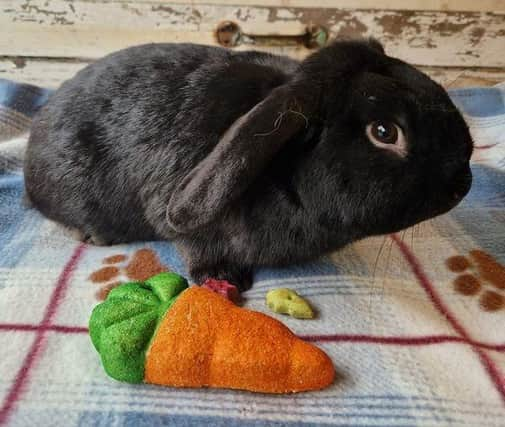 Teddy, a black lop rabbit belonging to Katie Willetts, hasn't been seen at The Village Church Farm since the weekend.
He has been living at the museum in Church Road South since Katie, the mother of Skegness Carnival Queen Summer Willetts, needed to find a new home for their rabbits.
"The museum offered to take them for us," said Katie. "We went to clean them out yesterday morning (Monday) and he had gone.
"A lady at Church Farm said he was there when she left on Sunday evening, so has got out some time in between."
Katie said Teddy is quite a character. She said: "We would love to get him back. He loves a cuddle and a head stroke and particularly likes his cabbage."
Anyone who spots Teddy is asked to message Katie Willetts on her Facebook page.