CCTV upgrade for Market Rasen
​Market Rasen's CCTV is set to receive an upgrade and coverage could be extended.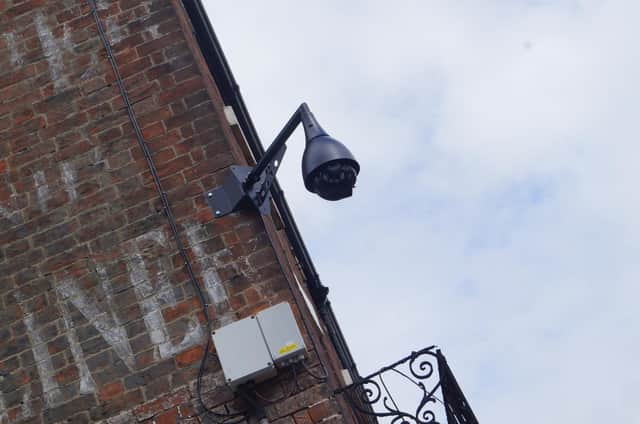 The town currently has seven CCTV locations and each of these will receive new, updated cameras.
The cameras were installed around eight years ago and, while they are still serviceable, need to be upgraded due to advancing technology.
Communities manager for West Lindsey District Council, Grant White said: "These new cameras are a lot more advanced and will give a better picture quality, as well as additional camera angles.
"They also feature some AI technology, not face recognition, but will be able to scan and search on clothing colour and vehicles, for example, which will be time saving."
The cameras will continue to be monitored 24/7 at the Gainsborough control room.
The work, which has been made possible by money received from the UK Shared Prosperity Fund, will be completed this year.
Further money from the fund could see additional cameras being positioned in the town and residents will be able to have their say where.
Mr White said: "We want to hear from residents where they think CCTV is needed. This could be areas where there is crime happening or where there is a fear of crime."
West Lindsey District Council will be launching a survey next week which will be accessible via www.west-lindsey.gov.uk
Mr White added: "There is no guarantee, of course, that we will be able to cover everywhere, but we are keen to see a fair spread of resources across the district."