Census 2021: Help at hand for West Lindsey residents
With Census Day fast approaching, help is at hand to make sure residents complete their household's information.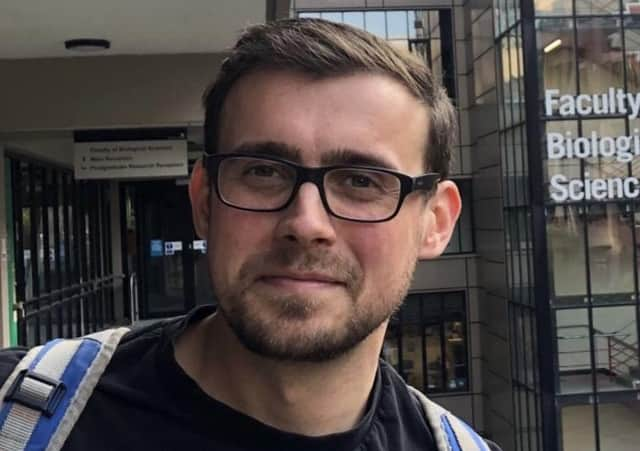 Rob Parker
Rob Parker has been appointed the census engagement manager for the West Lindsey area and he is urgently making sure all those who need support have it, including those who might struggle to get online, speak fluent English or those who might struggle with the questions.
Census Day is taking place on March 21 and the nation is getting ready to fill-in the once-in-a-decade questionnaire, with packs already starting to arrive at homes.
Rob said: "From when I started in September until about now, it's been all about raising awareness and building motivation. Now it is about communicating to those people who might need additional support or encouragement to get involved."
The national census is taking place in England and Wales, and is a mandatory questionnaire aiming to provide insight into who and what makes up the nation in 2021.
Rob said: "Lincolnshire did exceptionally well completing the census 10 years ago – the county averaged 97 per cent, which is well above the average.
"I think there is a lot of uncertainty about how the pandemic will impact how people complete this census – I want to persuade people to complete it, but I also want to make sure that everyone has access and there is no-one out there who can't complete it because they haven't got the support.
"My job now is about completion, speaking to people who are struggling and helping those who need support."
The census is now a digital-first questionnaire, with the emphasis on completing the questions on Census Day, Sunday, March 21, or as-soon-as-possible afterwards.
Each census pack will have a unique code, which households can use on www.census.gov.uk to answer this important once-in-a-decade document.
Rob added: "The most frequent question I get asked is whether the website is going to crash because everybody is going on it at the same time. I will officially eat my hat if that website crashes on the March 21."
While Rob is primarily focused on helping those most in-need, he emphasises it is still vastly important that everybody that can fill in the census on March 21 go ahead and do so, for so many reasons and none perhaps more important than in a time when building back from a pandemic is set to soon begin.
Rob said: "Never was there more an important time to have this information on communities in Lincolnshire, in terms of making sure Lincolnshire gets its fair share of resources and making sure that the services are put in the places where they are really needed.
"Also, for the first time, we are asking people if they previously served in the UK Armed Forces, this is to identify and support Veterans communities.
"We are asking new, optional questions on sexual orientation and gender identification for those aged over 16; this fits into equality monitoring, and providing support to these communities also.
"It's worth explaining as well the information that comes out of the census is completely anonymous for 100-years.
"This is a really big piece of work, no data will be sent to any Government bodies, nor will it affect, for example, a benefits claim.
"Our record shows we are as good as our word on that."
Anyone can reach out to Rob or to the Office of National Statistics to arrange for support filling in the census – with the best place to start the website, www.census.gov.uk.
Paper questionnaires, larger prints, different languages can all be applied for.
For those without access to the internet, a phone number is also available – 0800 141 2021.
Rob added: "I will be doing drop-in sessions as well online, where people can simply drop-in and ask me any questions.
"Whatever support is needed, our teams will find a way to help you complete this invaluable snapshot of our society."
For more information, visit www.census.gov.uk