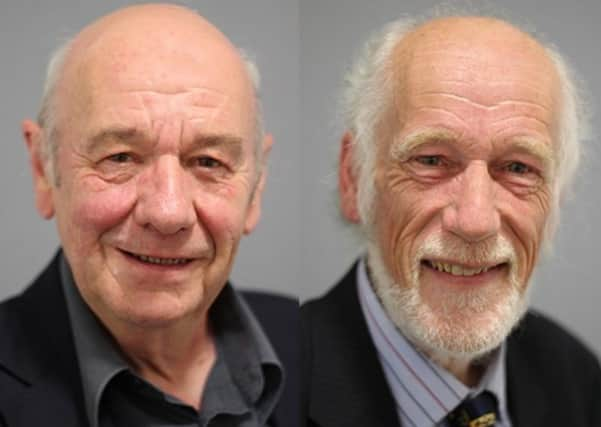 The pair visited both the large vaccination centre, which is nationally run, and the primary care network facility, which is administering vaccines to patients belonging to the Imp Healthcare group – which consists of nine GP surgeries based in Lincoln and the surrounding villages.
Chairman of the Council, Coun Steve England, was keen to use the opportunity to stress the importance of residents continuing to come forward for a vaccine when it is their turn.
He said: "The sheer magnitude of what is going on here is magnificent.
"Myself and my wife, Kathryn, received our vaccines only recently and I can only confirm what is already well known – how organised, efficient and brilliant this centre is, and I am sure every centre is, around the country.
"Those that have made this all happen – the NHS, local volunteers, GP surgeries and so many other groups – are some of the biggest heroes of this time.
"They continue to be relentless in their desire and drive to protect us all, and I can only say how grateful and thankful I am for everything they have done, and continue to do.
"Please don't hesitate when it is your turn to receive a vaccine!"
Leader of the Council, Coun Owen Bierley, was eager to visit the centre as a way of marking how proud he was of the vaccination campaign.
He said: "Whether you live in the Northern Parish of Great Limber, down near the Riverside in Gainsborough, or simply down the road of this very centre in Welton, you cannot help but hear of the gratitude of residents and the success of the vaccination campaign - not just nationally, but within our very District.
"Over 40,000 have received a vaccine in our District, and that doesn't just happen by sheer luck.
"It takes coordination, determination, resilience, humbleness and a sheer will to protect each other than I am not sure I have ever seen before, nor will again.
"I cannot stress enough how proud I am of what is happening right now on our doorsteps; that will to protect and save lives and return to normality is seen within every volunteer, patient, residents and NHS staff member I have spoken to.
"I thank you all from the bottom of my heart."
Coun Bierley added: "I myself received my first vaccine in Immingham only last week, at the Pilgrim Primary Care Centre, and I can only say good things about how organised and efficient everything was."