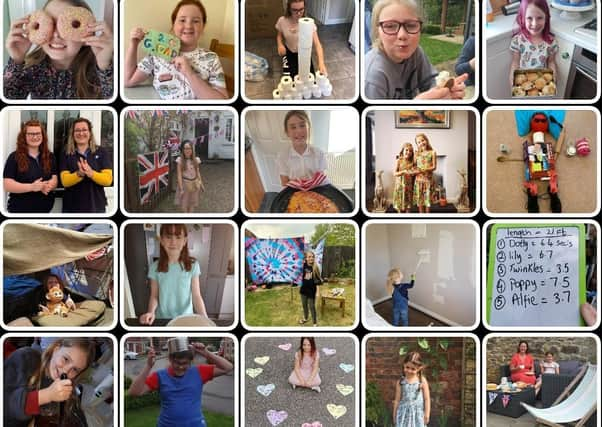 They have been kept very busy with games and challenges, such as scavenger hunts, quizzes, drawing on their heads, taskmaster, bingo, making salt dough for Father's Day and tasty Malteser traybakes.
Each week leaders have also set challenges for the girls to do at home.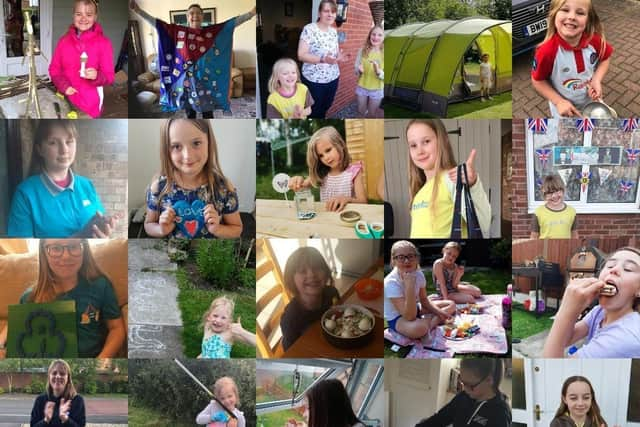 These have included: having a picnic, taking part in the Clap for NHS, carers and keyworkers each week; enjoying the VE Day celebrations, cloud watching, listening to sounds in the garden, playing a garden game their parents/grandparents played as a child, doing an act of kindness, saying their Promise in an unusual place, taking part in the 'Adventure at Homes Challenges', '[email protected]', celebrating various national days plus lots more.
Since the end of April the Brownies have been joined by Market Rasen Rainbows, Guides and Rangers, who have also been enjoying the virtual meetings and challenges.
Tricia Neale, one of the unit leaders, said: "So far the Rainbows, Brownies, Guides and Rangers have, between them, earned 37 Interest Badges, 38 Theme Awards, 11 Bronze, 7 Silver and 3 Gold Awards plus 12 Adventure at Home, 26 [email protected] and 27 Sparkle and Shine Badges, which our county has designed to celebrate 60 years of Girlguiding in Lincolnshire North.
"We are sure that by the time we return to our usual meetings and hold a presentation evening there will be many more added to these numbers.
"Massive well done to everyone who has achieved a badge."
Anyone interested in joining one of the local units should register their interest via the Girlguiding website, which can be found at www.girlguiding.
org.uk/information-for-
parents/