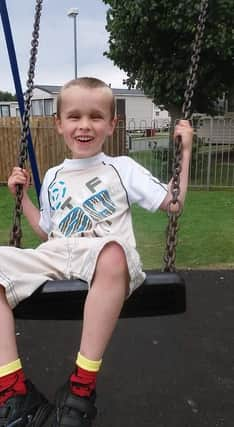 Ethan Lovell died after a massive asthma attack and the event is being held to raise money for Asthma UK.
The event will take place at the New Park Club in Scarbrough Avenue on Wednesday, May 31.
It includes a raffle, tombola ,cake sale and a general sale of items.
Mum Christine Lovell is organising the event with her husband and said: "We are holding the event in memory of our son who we lost in December 2016 from a massive asthma attack.
"We want to raise awareness and raise as much money as possible for the charity."
According to the charity website, last year its dedicated Helpline team supported over 34,000 people, providing the latest advice, support and reassurance to help people manage their condition.
The charity's Health Unlocked web community connects over 18,500 people affected by asthma and over 50,000 people affected by lung conditions.