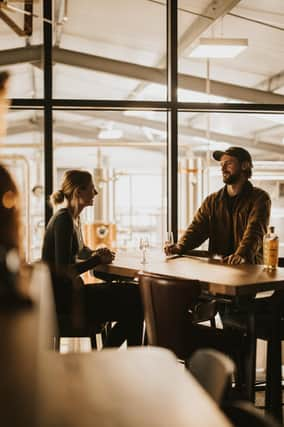 ​Giraffe Distillers has announced their latest environmentally-sound collaboration with Renais Spirits, founded by Alex Watson and his sister Emma Watson.
Giraffe Distillers, founded by Amy Conyard and Alan Bottomley, aims to bring an environmentally sound and sustainable future to the process of distilling spirits, and Amy said an obvious shared commitment to protecting the environment, coupled with a refusal to compromise on the taste or quality of the spirits they produce, led to this exciting new partnership.
"We feel incredibly proud to have been able to work with Alex and the team to bring their wonderful dream and hard work to reality," Amy said, "Being part of such an exciting project where every piece of the puzzle is so meticulously planned and prepared is incredible and we couldn't be more honoured to have been chosen as a Renais partner."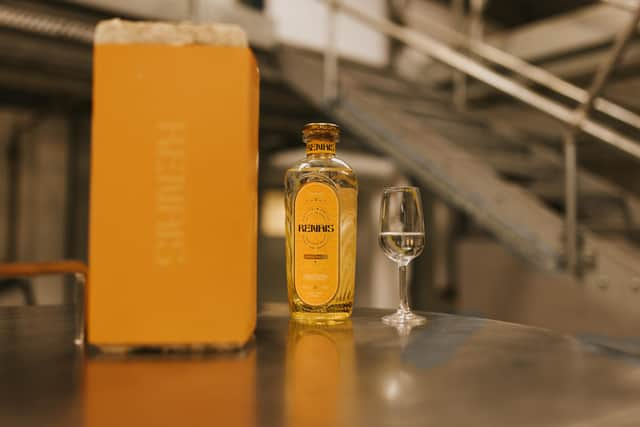 Based in Poole, Dorset, Renais Gin was inspired by the Watson's childhood trips to their family's vineyard, Domaine Watson, in Chablis, which their father has operated for more than 30 years.
Renais is created using a base spirit crafted from the skins of grapes salvaged from the winemaking process, with the addition of Domaine des Malande pressed Grand Cru grapes, local terroir [a French term used to describe the environmental factors that affect a crop's phenotype], and a selection of natural botanicals.
Alex Watson added: "I wanted to do something that no one had ever done: to capture the essence of a specific terroir, the uniqueness of Chablis, by drawing on the traditions, techniques, and ingredients from the land, and embodying those characteristics in a gin.
"Taking inspiration from the region's heritage but combining it with an innovative, forward-thinking, yet sustainable approach to spirit-making, Renais is our family's love letter to Chablis and I am thrilled that Amy and the team at Giraffe Distillers are helping us to write it."
Renais and Giraffe's sustainable initiatives are firmly embedded in the production process, with not only the repurposing of grape skins as the base ingredient, but using solar-powered stills and the use of biodegradable mushroom packaging.
Renais will launch an exclusive special release this month with only 3,000-4,000 bottles available, with another batch then be released in June, priced at £45. These are available directly from www.renais.co.uk.