Chief Constable of Lincolnshire Police announces retirement
After a police career of more than 30 years, the Chief Constable of Lincolnshire Police has announced his retirement.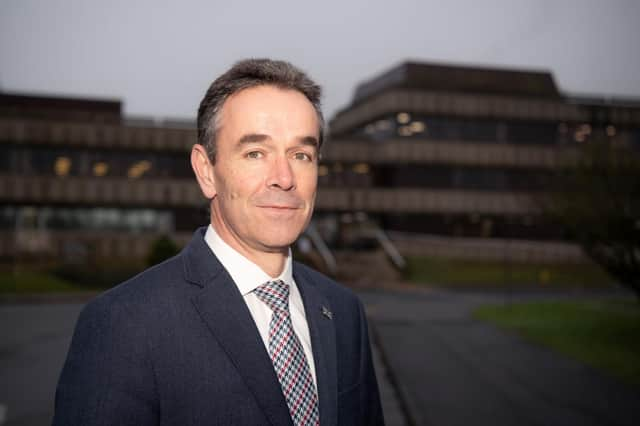 Chris Haward, has announced that he will be leaving Lincolnshire Police in February 2024 to take up a role with the National Police Chief's Council as the UK Coordinator.
He said that the decision, made public yesterday (Monday), has come with a "great deal of sadness" and that he was "immensely proud" to have served as Lincolnshire's Chief Constable:
"This has been an immensely difficult decision as I have loved the last three years in Lincolnshire," he said, "I did not expect to be leaving Lincolnshire at this point, but an unexpected opportunity has arisen and it's time for a new challenge.
"Since I joined policing, I have either been on the frontline or helping to deliver day-to-day policing, and during the last three years in Lincolnshire I have put focus on the day-to-day culture and wellbeing that runs through the force, with the aim to make sure we deliver the highest possible standard of policing to our communities.
"I think, and hope, that has made a positive impact."
It's time now for me to try something new and the national role tackling Serious and Organised Crime Coordination focusses on co-ordinating the response across all police forces, and partner agencies, to counter the most serious threats from organised crime groups."
Chief Constable Haward added that he has enjoyed a "positive and productive working relationship" with PCC Marc Jones and I am very grateful for his support over the last three years.
"It's been a privilege to be Chief Constable here in Lincolnshire. I have a few months yet to go so will make sure to carry on with the day job until then and will save my goodbyes for closer to my actual leaving date."
PCC Marc Jones has paid tribute to Chief Constable Haward, saying he was sad to see him go, and praised the "dedicated, committed, hard working Chief":
"Chris has done fantastic work in Lincolnshire. Not only did he see the force through the huge challenge of transitioning away from the G4S contract he has worked tirelessly to create a police force equipped to tackle modern crime and to keep our communities safe.
"I wish him all the very best in his new prestigious position and know he will bring a great deal of experience and expertise to a really important national role."