​Community groups set to benefit from more than £1.1millon UK Shared Prosperity and Rural Prosperity funding
​Community projects, groups, initiatives and events across South & East Lincolnshire are set to benefit from more than £1.1millon in funding.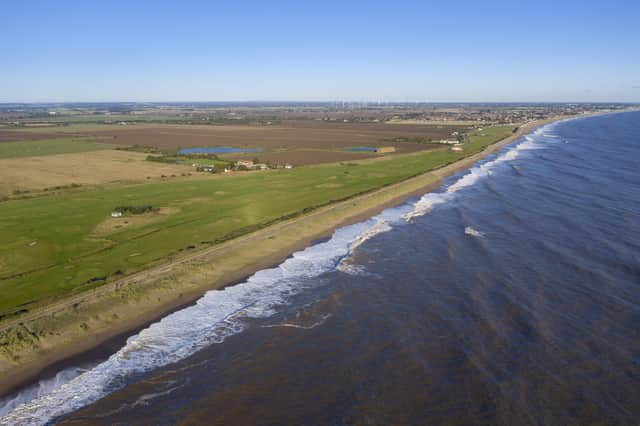 ​Twelve projects which aim to have a positive impact on communities and the economy in Boston, East Lindsey and South Holland are the latest to benefit from nearly £780,000 in grant awards from the UK Shared Prosperity and Rural Prosperity Funds (UKSPF/REPF), with a further £340,000 to be distributed among 20 parishes and towns through the Lincolnshire Community Foundation's UKSPF funded GRASSroots programme.
In East Lindsey, the projects and community initiatives set to benefit include Magna Vitae's International Cultural Exchange Programme, and the Transported Arts – Wings Over the Wolds Trail, which will see eight unique artworks installed across eight locations in the Wolds.
Active Lincolnshire and National Trust's Sandilands Connects project, which will transform the space around the restored former Sandilands golf course to create further space available to the public and accessibility on the Sandilands site, are also set to receive funding.
Lincolnshire Community Foundation – Youth Engagement Project and SELCP – Pride in Place Community Volunteer Scheme will also benefit from the fund.
Just some of the 20 parish councils, village halls, and community spaces who will also enjoy a share of UKSPF funding include Donington-on-Bain Parish Council, Skegness Sports Association, Horncastle Town Council, Stickford Community Centre, Revesby Village Hall, Hemingby Village Hall, Woodhall Spa Cricket Club, Wyberton, Amber Hill, Freiston Hill, and Fishtoft Parish Councils, Willoughby Road Allotments, and The Coastal Eco Centre.
East Lindsey District Council's Councillor Steve Kirk, portfolio holder for The Coastal Economy, and Councillor Adam Grist, portfolio holder for Market Towns and Rural Economy, added: "This funding is going towards a number of projects – both in East Lindsey and Partnership wide – which will make a real difference to our area.
"The focus on the arts, supporting young people and helping to get others active is all part of looking at the bigger picture and towards the future for East Lindsey, its residents and businesses during what is a really exciting time for the district."