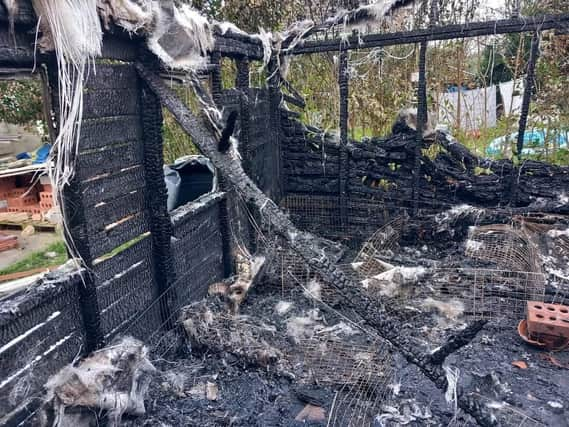 Sandy and Andy Wiles say they were having tea on Friday night when they heard a noise that they thought was heavy rain on the window.
"We couldn't believe what we saw," said Sandy. "One of the guinea pig sheds was on fire and neighbours were clamoring over the fence with hoses to try and put it out.
"It just went up so quickly and the guinea pigs didn't stand a chance. We lost 12 boars in there and we are just devastated.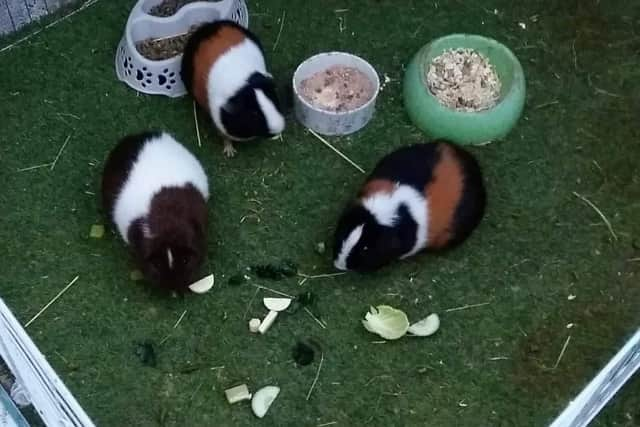 "Luckily, we had five boars indoors in quarantine but it has been hearbreaking."
The couple have been rescuing guinea pigs for more than seven years and set up Sandy's Guinea Pig Sanctuary as a non-profit charitable centre in 2020.
The cost of living crisis has seen a rise in people who can no longer keep their pets and recently Sandy said they have only been able to accept emergency cases.
Currently they have 67 guinea pigs in their case, mostly housed in another shed. "Fortunately, the fire did not spread to that shed or our property.
"As well as help from the neighbours someone had called the fire brigade."
The clear up has now begun and Sandy says they have been overwhelmed by the support from the local community.
"We have buried the guinea pigs together and as hard as this has been people have been amazing.
"We have had offers of help to rebuild the shed and and can't thank the people who started a Sandy's Guinea Pig Sanctuary gofundme page to help us.
"The staff of Jollyes - The Pet People in Skegness have also donated supplies and there is a donation box by the door. We are so grateful."
The gofundme appeal was set up by Ricky Perrin and Kim Snoshill who run the Life and Times of Burgh-le-March Facebook page.
Already it has raised more than £2,000 to help the sanctuary rebuild the new shed. "We have been overwhelmed by the support," said Kim. "It won't replace the poor souls that died in the fire but it will mean others that need a home will have the chance to find sanctuary."