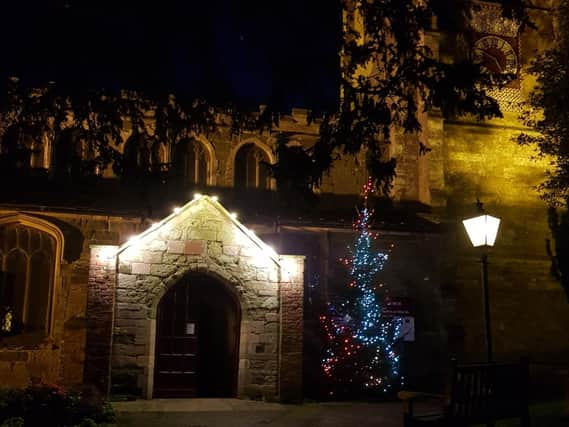 Father Terry appealed to parishioners in last week's Skegness Standard to help the church after many fundraising events had to be cancelled due to Covid-19 restrictions.
He said: "On behalf of the PCC I would like to thank everyone (including Layford's Packaging & Fairburns Eggs) for supporting the Church Christmas Gift Day held recently.
"The amount received so far has amounted to £6006.60. Of course it is never too late to hand your envelope in.
"Also our thanks go to the Spar Shop & Snapdragons Florists for being collecting points."
Although many of the usual Christmas celebrations will not happen this year, a socially distanced carol service is taking place in the churchyard at 4pm on Sunday, December 20.
People are asked to dress appropriately and take a torch.