Confirmed Covid-19 case at Caistor Yarborough Academy
A 'bubble' of students at Caistor Yarborough Academy have been asked to stay at home following a confirmed case of Covid-19 at the school.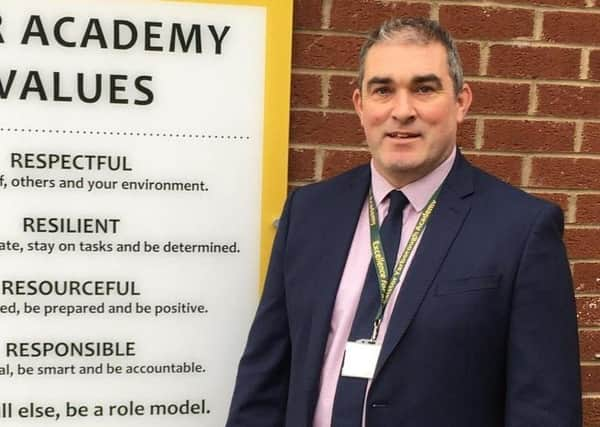 In a letter sent out to parents yesterday (Wednesday) Headteacher Mark Midgley said: "By now, you will be aware that we have sent home some Year 10 students who have been in close contact with the student who tested positive.
"Year 10 students who have not been in close contact, all other year groups not affected and all other students, in all other years, should come to school as normal to be taught in their bubbles.
"Due to the fact that we have operated in bubbles, we are confident that our school is as safe as is possible for all others.
"I can also confirm to all that we have initiated immediate additional deep cleaning throughout the whole site, not just in the Year 10 bubble.
"Most importantly of all, I want to reassure you that as soon as the report of a positive case was known to us, we took immediate action through both 
The Department of Education and The Lincolnshire Health Protection Team.
"The actions we have taken follow their guidance, including our actions about the bus that the student travels to school on.
"We have isolated all of the students in the Year 10 bubble on the bus who sit close to the identified student.
"We have categorically been instructed not to isolate all students on the bus, as the students are instructed to sit in their year group bubbles and wear face masks at all times.
"Of course, it goes without saying that as Headteacher I did not want to take the decision to send any students home.
"However, we had no option under the circumstances and the decision was made to minimise risk."
"I want to reassure parents/carers and students in Year 10 that we will support them during this isolation period.
"Our expectation is that studies will continue via work set through Microsoft Teams.
"I also want you to know that the student concerned is safe and is adhering to advice too; we hope he is well soon and, of course, that he fully recovers.
"I want to reiterate to all that this is not the position that we would want to find ourselves in; it is the nature of Covid-19 and many schools have already been affected.
"I am afraid that tough decisions are a part of life for the foreseeable future.
"I hope you will appreciate that I will not shy away from these decisions in order to look after, and keep safe, our school community.
"As ever, my thanks for your support and your understanding at this difficult time.
•As reported in the Rasen Mail in February this year, a group of staff and students from the academy - who had been on a skiing trip in Northern Italy - followed NHS and Government guidance by self isolating for 14 days.