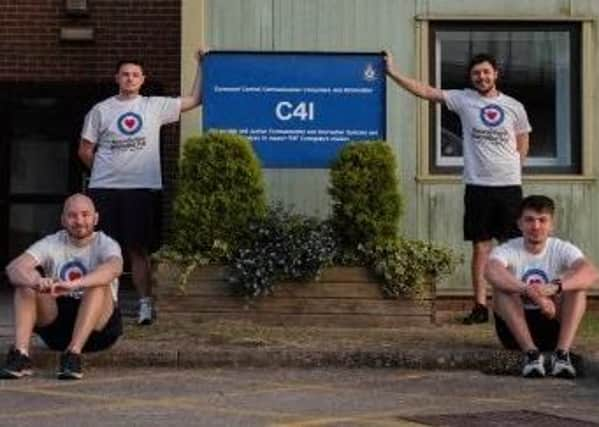 They ran a combined total of 102km around the airfield to commemorate 102 years since the RAF was formed.
The team consisted of Cpl Chris Partridge, SAC(T) Charlie Merriman, SAC(T) Dylan Marte and SAC(T) Andrew Pue.
All four are members of C4i Squadron at Coningsby.
Cpl Partridge said: "All four of us have seen first-hand the RAF Benevolent Fund's fantastic work so decided to fundraise as a team.
"We had originally entered the Snowdon24 challenge but sadly this was cancelled due to Covid-19 restrictions.
"However, we still wanted to support the Benevolent Fund during this difficult time.
"We had fantastic support from C4i Squadron, RAF Coningsby, and our family and friends."
The RAF Benevolent Fund provides financial, emotional and practical assistance to serving and retired RAF personnel and their families.
The team has raised more than £1,000. Donations can be made through justgiving.com/christopher-partridge2