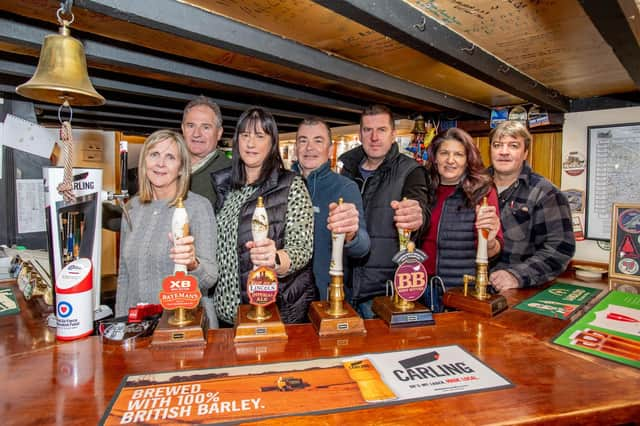 The Blue Bell Inn at Tattershall Thorpe is steeped in history and has been saved from being confined to the annals of history itself by a consortium of seven people to keep it running for the community.
Couples Debbie and John Gorensweigh, Karin and Ronnie Haines and Sue and Nick Maltsby teamed up with local farmer Steve Leggate to take the inn on, and officially became co-owners on Wednesday.
"One of the last things a sane person would want to do in this present climate is take on a pub," Debbie said, "But there wasn't a lot of interest and it's an amazing building that's the heart of the village, and we banded together to put some love into the pub."
The Grade 2 listed building, which dates back to 1257, has been operating as an inn since the 16th century and has its own priest hole and, supposedly, a resident ghost.
The building is particularly famous because the 617 Dambusters and 627 Squadron that flew out of RAF Woodhall Spa in the 1940s used to frequent the pub, including Wing Commander Guy Gibson himself.
The pennies that were lodged in the ceiling beams by the servicemen so they could then buy themselves a pint on their return from air raids are also still there, and the ceiling is covered in signatures from some of the original members of the squadrons.
Debbie said the consortium had also purchased a neighbouring field with the view to hosting community events at a later date, including beer festivals and a Coronation party for King Charles III on May 8.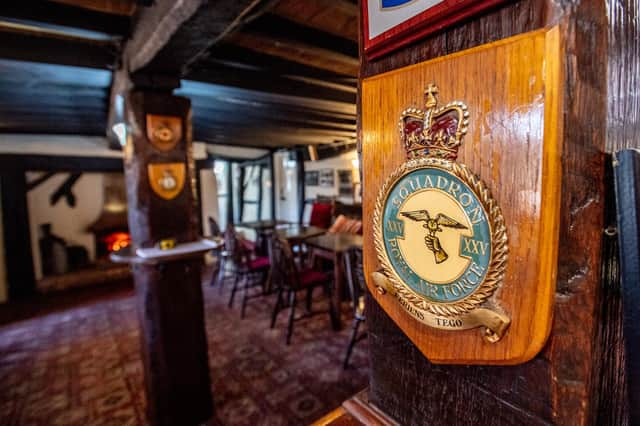 One of the first events the consortium is planning is a traditional Burns Night event on Wednesday evening (January 25) from 6.30pm, where there will be a three-course Scottish fayre meal, with a fiddler and a tribute to Robbie Burns. Booking is essential, with a £5 deposit.
The Bluebell is open Wednesday and Thursday 12noon till 3pm and 6pm till 11pm, and then Friday and Saturday 12noon till 11pm and 12noon till 5pm on Sundays.
For more information, call the Blue Bell Inn on 01526 342206