Coronavirus: Almost 550,000 vaccinations administered in Lincolnshire
The pace of COVID vaccinations in Lincolnshire has ramped up since April 11, with a further 41,242 doses administered until April 18.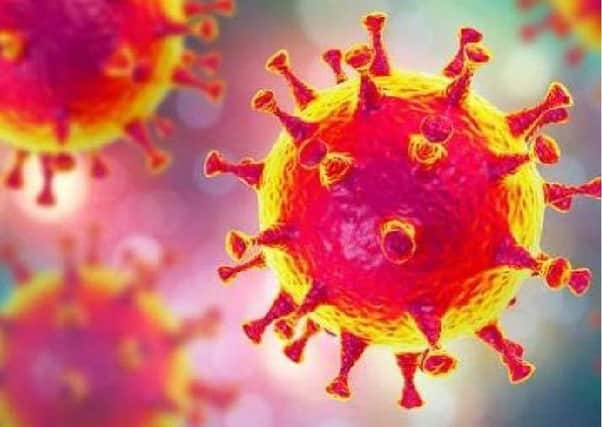 Data released yesterday (Thursday) shows altogether 549,522 jabs have taken place between December 8 and April 18 — a further 41,242 in the last week and a 3.3% increase on the 39,915 jabs given the week before.
The latest figures show that some 431,320 Lincolnshire residents have received their first vaccine dose and 118,202 have been given their second.
Of those over the age of 45, a total of 359,557 have received their first vaccination and another 101,573 have had their second.
Some 71,763 people aged under 45 received their first dose, with a further 16,629 receiving a second jab so far.
This includes those aged between 16 to 64 who are clinically vulnerable and at more risk of serious symptoms of coronavirus.
Office for National Statistics estimates put the total adult Lincolnshire population at 629,926, meaning that around 68.5% have now received their first jab.
This week, around 15% of Lincolnshire's adult population was fully vaccinated against coronavirus with both doses, health bosses have said.
In North Lincolnshire a total of 124,522 (30,488 second doses) vaccines have been distributed and 99,435 (19,010 second doses) have received a jab in North East Lincolnshire.
Over 300 appointments will be available for coronavirus jabs at a Lincoln pharmacy next week, but they must be booked in advance.
Lincolnshire Co-op runs Newland Pharmacy, where a coronavirus vaccination centre opened in March that aims to administer 80 doses a day.
Dozens of people in the Sikh community received their coronavirus vaccinations at the temple known as Guru Nanak Gurudwara in Scunthorpe on Sunday.
In national COVID vaccination news, Maggie Keenan, who made history when she became the first person in the world to receive an approved COVID-19 jab in December, has praised the hard work of "incredible" NHS staff in delivering the vaccination programme, during a Zoom call with NHS chief executive Sir Simon Stevens.
The 91-year-old grandmother also encouraged everyone to have their second doses of vaccine, as she was reunited with matron May Parsons, who delivered her first vaccine.