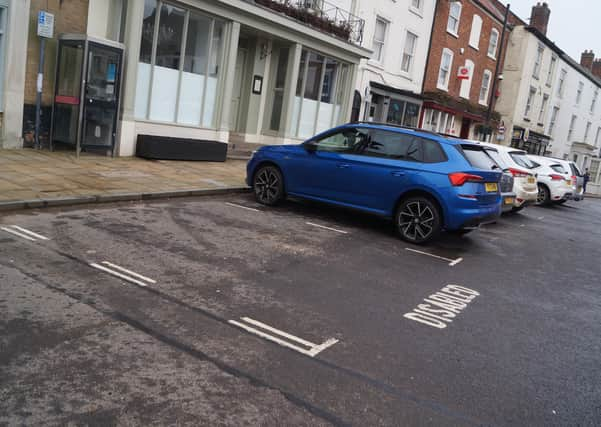 That was the discussion at the January meeting of Caistor Town Council, which followed on from a request to look at the positioning of the disabled parking bay.
The council had been contacted to see if the disabled parking bay on the western side of the market place could be moved nearer to the Post Office.
Chairman Jon Wright clarified the bay, outside the Pig & Poke shop, had been put in place when the bank occupied the building.
The bank closed in 2015, and since then banking services have been extended at the town's Post Office, which is further along the parade of shops.
There was also criticism of some drivers using the disabled parking bay who are not entitled to do so.
Signs next to the bay clearly show it is for those with a 'Blue Badge' only.
A question was raised by Coun Jayne Bowman as to whether there was a ratio of disabled bays needed in a parking area, something it was agreed to investigate.
However, Coun Steve Critten, who has been looking at the wider issue of parking within the town, questioned whether the whole lay out of parking in the market place should be revisited.
He said: "With a little bit of clever reorganisation, more parking bays could be created.
"I have maps produced previously that show how things could be reconfigured to create a number of extra spaces."
It was agreed this would be looked into, alongside the repositioning of the disabled bay.
Work to look at additional parking on the former Acis site in the town's Mill Road is ongoing.
There is no lease agreement for use as a temporary car park, although at December's town council meeting, it was reported Acis is willing to move the barriers.