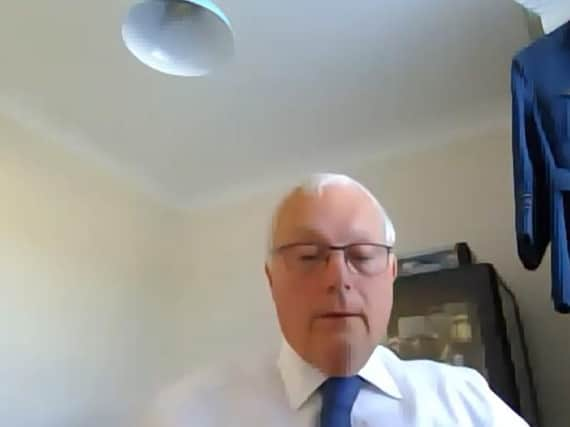 The proposed services merger – which those behind it say will make huge savings for both councils – was due to be agreed last week, but after councillors voted for a delay, the leadership took it completely of the table.
Now an extraordinary meeting of the council will take place on Thursday next week with new amendments allowing Boston to withdraw from the agreement after 12 months and creating a cross-party scrutiny group to monitor the transition process.
The report by council leader Coun Paul Skinner says: "At its meeting on 10th June 2020, the full Council expressed concern about the pace at which it was proposed to enter into a Strategic Alliance with East Lindsey District Council and the need for scrutiny of the implementation of the proposals, at least until members have gained experience of, and confidence in, the new joint officer leadership team."
He says the concerns have been recognised, and that is why Boston Council, but not ELDC, has the option of ending the alliance after 12 months, and a scrutiny process has been added.
"East Lindsey District Council has confirmed it would be content to proceed on the basis of the recommendations in this report," Coun Skinner's report adds.
The report will once again be online to adhere to social distancing regulations brought in to aid the fight to tackle the coronavirus pandemic.
Savings for the two authorities around £15.4m over the next 10 years through would be achieved by the changes, including one chief executive for both councils.
East Lindsey District Council strongly supported the proposal when it met at roughly the same time as Boston last week.
The first stage of the alliance, which was originally due to come into effect at the beginning of July, would see ELDC's Rob Barlow become joint chief executive with Phil Drury leaving his role as chief executive of Boston.
Michelle Sacks, the current deputy chief executive of Boston Borough Council, would become joint monitoring officer of both councils, and Paul Julian, current finance director of Boston, become Joint S151 Officer of East Lindsey District Council and Boston Borough Council.
Coun Skinner's report acknowledges that "the financial implications of exit costs are significant" but says they will be "quickly recovered through the long term savings arising from the change".