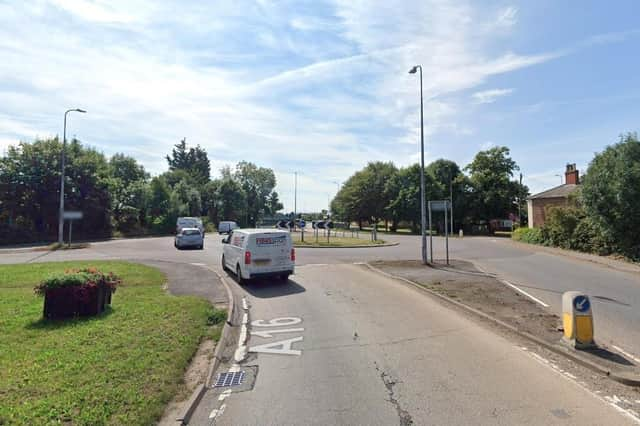 The authority proposed the changes, along with widening both A16 approaches, as part of a bid to improve highways.
However, many objected to the plans fearing it would increase speeding, standing traffic and air pollution. A recent referendum voted in favour of keeping the existing roundabout.
The build was one of several A16 schemes funded by £20 million of Levelling Up Funding.
In a statement, Councillor Richard Davies, executive member for highways at Lincolnshire County Council, said: "In light of the opposition we've had from the local parish, we've been speaking to the DfT for the past four months and they've recently agreed to let us use the £5 million allocated to Kirton to help offset the increased costs of our other Levelling Up projects due to inflation.
"As such, we will not be going ahead with our A16/Station Road Kirton junction project."
He said the council would continue exploring other ways of future-proofing the highway and staring with other projects such as changes to the Marsh Lane Roundabout.
Kirton and Frampton Ward Councillor Peter Watson, who had helped spearheaded the campaign against the plans, said he had not received an official notification of the changes yet and was reluctant to comment.
However, he said: "Although our local MP Matt Warman did suggest to Kirton Parish Council in last week's meeting that this should happen, and that it was at that point not officially signed off or agreed to, I have to say that it would be a very pleasing outcome for democracy for local residents of Kirton and surrounds."
He said the main issue around the plans had been a lack of communication from LCC which he said he had been "truly frustrated and saddened" by.