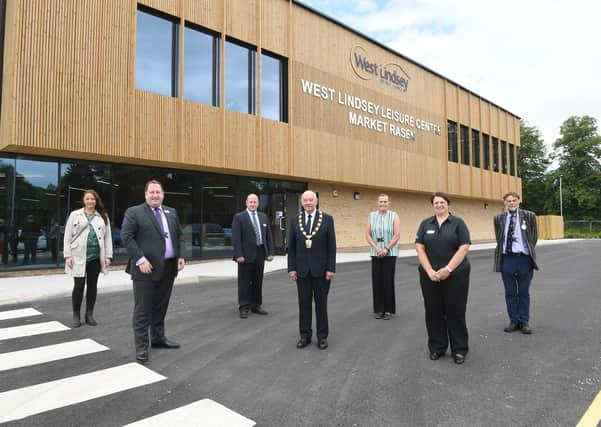 Leader of the Council, Coun Giles McNeill pledged at Monday's full Council meeting to look at what the new phase of leisure provision in West Lindsey could look like.
As well as reassessing the Rasen centre's pool option, this will also include an option to establish a West Lindsey Leisure Centre in the Lincoln Fringe.
Speaking at the meeting, Coun McNeill said he was 'enormously' pleased to attend the opening of the new West Lindsey Leisure Centre in Market Rasen.
He said: "Everyone Active, our partners who deliver leisure services on behalf of the Council, have done a tremendous job in opening only a few weeks after the scheduled date, and in a way that is Covid-secure."
Coun McNeill was joined by the Chairman of the Council, Coun Steve England and other ward members in July when the Centre opened.
As previously reported, West Lindsey District Council invested more than £7 million in leisure provision in the district in refurbishing the West Lindsey Leisure Centre in Gainsborough and building the new facility in Market Rasen.
Coun McNeill said: "With phase two of our investment in leisure facilities now complete and concluded, I will begin, in the coming months, the process of looking at forming policy around what might constitute new phases for the future."
However, he insisted he wanted to go further and look at more options.
He added: "I believe that for too long the villages and communities of West Lindsey on the periphery of Lincoln have not benefitted from the investment in new facilities that other areas have.
"Today I commit my administration to ensure that a future phase of our investment in new leisure facilities will look at options to establish a West Lindsey Leisure Centre in the Lincoln Fringe; looking for a viable option in Torksey, Saxilby, Sudbrooke, Nettleham, Cherry Willingham or Bardney."