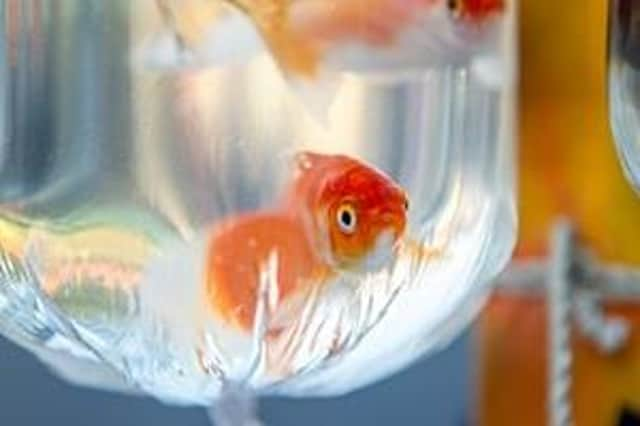 Boston Borough Council has confirmed the changes will come into force at this year's annual May Fair, which usually takes place around the first Bank Holiday in May.
We ran a story last year about residents calling for an outright ban on the practice over animal welfare concerns.
Today (Friday) the council confirmed that live goldfish would not feature at this year's event: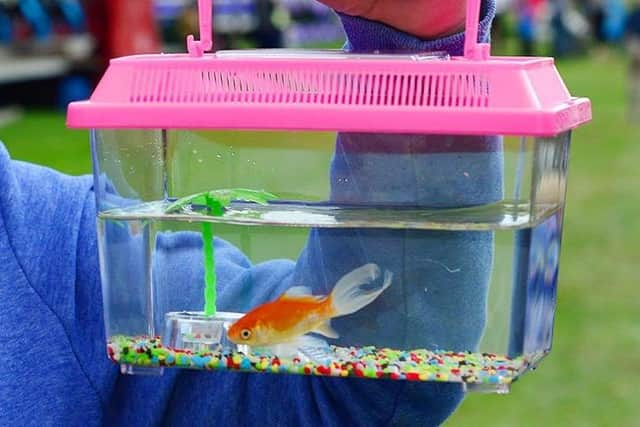 Coun Tracey Abbott, Portfolio Holder for Town Centre, said: "The council met with the Showman's Guild earlier this week where they reviewed the offer of live prizes at Boston May Fair and a decision was made that for 2023 there will be no live prizes on offer at Boston May Fair this year. This will be reviewed annually in conjunction with the Showman's Guild and other partners."
A spokesperson for the council confirmed that the decision was made "due to concerns about animal welfare".
While not an outright ban yet, the move has been welcomed by the RSPCA.
Lee Gingell, RSPCA's public affairs manager for local government in England, said: "It's really welcome that Boston Borough Council have met with the organisers of the fair and that a decision has been reached not to use live goldfish.
"We would now urge Boston Borough Council to implement a full ban on the giving of pets as prizes on their land.
"Pets aren't prizes - and it's time to consign this practice to the history books once and for all."
He said goldfish given away in games can be easily stressed and can suffer from shock, oxygen starvation or changes in water temperature.
"We are really pleased to see the list of councils taking action continues to grow and it really does prove there is a strength of feeling about this issue. It is great to see local authorities doing their bit to raise awareness and prevent this practice from happening on their land," he said.
He added: "We ultimately hope both the UK Government and Welsh Government take note of this growing campaign and ban pets as prizes outright."
Local fish-keeper Phil Landshoft, who initially called for the ban last year, commented: "It's good news in that they're banning it this year. It would have been great news if it was an outright ban, but as the saying goes 'every little helps'.
"I have nothing against goldfish being kept in the right conditions, but people shouldn't get them on a whim."
The RSPCA's #NoFunAtTheFair Pets as Prizes campaign, which was re-launched back in June, urges local authorities to do their bit in their own communities. There are now 30 local authorities in England and nine in Wales who have banned this practice from taking place on their land – including East Lindsey District Council.
The RSPCA says it is ultimately calling on both the UK Government and Welsh Government that pets being given away as prizes "should be banned outright", and that "national legislation in both countries is ultimately a requirement".