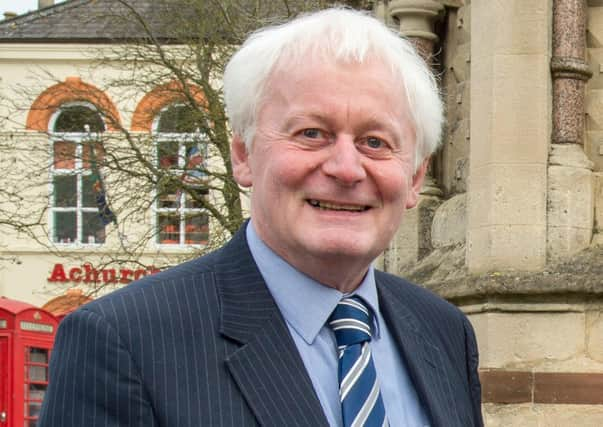 Councillor Aron stood for the Conservatives when he won the Horncastle ward at the last election.
However, it is understood the local Conservative Group has opted for William Gray as their preferred candidate.
Sources have indicated Coun Aron did not compete in the final stages of the election procedure.
He told the News: "This (the decisionto stand as an Independent) has not come as too much of a surprise.
"I joined the Conservative Group when LCC's Leader Martin Hill was struggling to make the numbers up because of the upsurge of UKIP councillors.
"It has been great privilege to have represented Horncastle on the County Council for the past 16 years – increasing my majority each term.
"During this time I have helped secure the £8million Flood Alleviation Scheme for the town.
"I have also led the Community Groups which saved not only the Horncastle War Memorial Centre from demolition but I also helped stop Stanhope Hall from suffering a similar fate.
"I'm now looking forward to next May when I will stand for Horncastle as an Independent councillor and I am delighted to already be receiving offers help."
Coun Hill paid tribute to Coun Aron, describing him as a 'loyal and honourable supporter' of the authority.