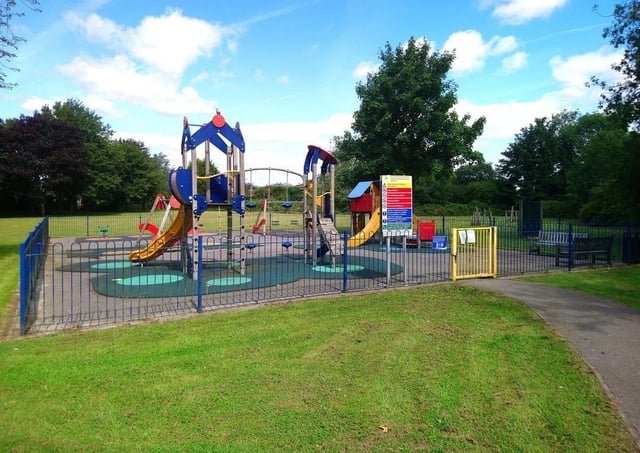 The Prospect Street play park - the town council will pick up the full repair bill after what one resident claimed was an 'unacceptable' U-turn.
The town council was 'stung' with an £8,000-plus bill for repairs to the play park off Prospect Street last year, just days after taking it over for ELDC as apart of an asset transfer.
At the time, councillors agreed to write to ELDC - asking for a contribution to the costs.
However, it has now emerged Coun Mark Everton - who chairs the town council's Estates Management Committee - has decided not to pursue the matter with ELDC.
The issue came to light at this month's town council meeting when resident Andrew Neal said he found the U-turn 'unacceptable.
Mr Neal said: "I asked if the town council could write to the district to pay for some of the costs.
"The chair of your Estates Committee took it upon himself that he would write to ELDC and you supported that.
"I was annoyed when I read the minutes of an Estates Committee meeting to find the chair wasn't going to do anything because it wasn't worth it. He just changed his mind and I find that unacceptable."
Coun Everton explained: "It was understood the damage was caused by drought and no-one could have foreseen that.
"I'm afraid it's just one of those things. What more can I say?"