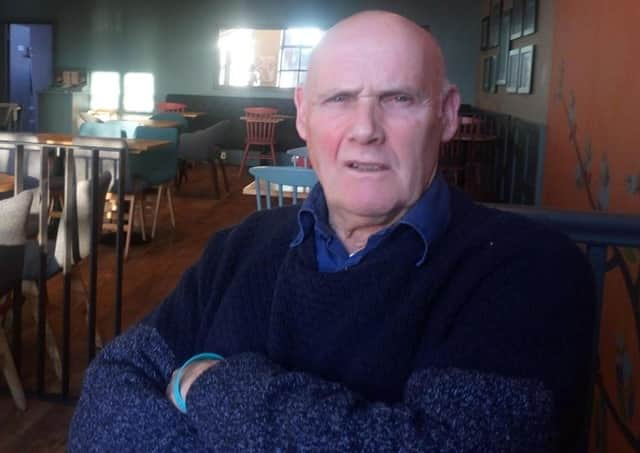 Speaking at last week's council meeting, Coun Richard Barker claimed the vehicle had been driven through the Market Place car park and onto the High Street: 'revving and being less than responsible.'
After the meeting, Coun Barker said: "I saw this as I was near the pedestrian crossing by the jewellers.
"The driver stopped in the road, lowered his window and hurled abuse at me, threatened to get out of the vehicle and 'deal with me'.
"His language was appalling...he was abusive and threatening.
"He carried on his tirade while stopped in the road with traffic behind building up behind his car.
"Before he drove off, he threatened me again.
"He roared off at speed, revving like an idiot. This driver thinks he is invincible and can do what he likes."
Coun Barker revealed he had submitted a complaint to the police.
He said there were two witnesses and he had also supplied a video of the incident – taken from a nearby office window.
Coun Barker has been particularly critical of police for failing to take action against problems caused by 'boy racers'.
Police said at last month's council meeting they had issued fines and spoken to several drivers.
Regarding the latest incident, Wolds Division Inspector Sarah Constantine said: "We are investigating the matter and we continue to ask that people report any crime so we can allocate officers to deal with it at the time."