Councillors accused of 'roughshod' actions
Some councillors in Horncastle have been accused of 'riding roughshod' over local residents and businesses by pressing for the closure of St Lawrence Street.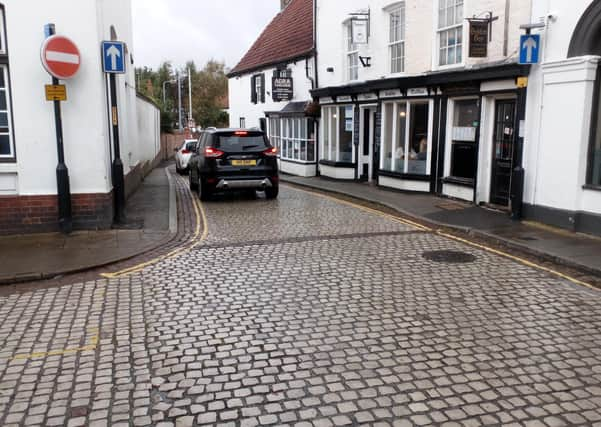 Speaking in the public forum at last week's town council meeting, resident Andrew Neal said there was little evidence to support the closure as part of the Market Place pedestrianisation project.
He claimed that when people had asked him about the closure of the road outside the Post Office, they believed roadworks were taking place.
Mr Neal said: "When I have explained to them about the closure, many of them have disagreed with it. A few have agreed but most are against it.
"There is not a great deal of support to close St Lawrence Street and they (residents) re are totally adverse to that."
Mr Neal denied claims by councillors that St Lawrence Street is an accident blackspot because of the narrow pavements.
He added: "It seems that certain councillors are riding roughshod over this (public opinion) for their own purpose. Where is the evidence?
"I just hope you make the correct decision for the town."
Coun Mark Everton disagreed with Mr Neal.
He said: "I have been approached by people who say they are all for it (St Lawrence Street closure).
On the safety aspect, Coun Everton said an elderly woman had been 'clipped' by a passing car while walking on the narrow pavement which, he suggested, fell short of national regulations.
Regarding the non-closure, Coun Everton added: "It's unfair that only one business is benefitting from outdoor seats.
"We are missing a trick."