Councillors praise changes to Pilgrim Hospital's paediatric services
Local councillors have backed the latest changes to Boston's Paediatric Unit, saying that the improvements will bring much-needed certainty to patients and their families.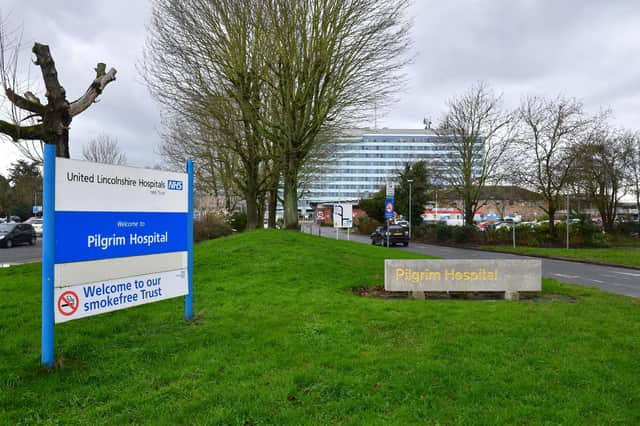 The plans, proposed by the United Lincolnshire Hospital NHS Trust (ULHT), have received a positive response from councillors.
A public consultation has now been launched, running for 12 weeks from June 12 to September 4.
During a meeting of Lincolnshire County Council's Health Scrutiny Committee on Wednesday, Coun Jill Makinson-Sanders was among those who welcomed the changes.
"I welcome the consultation and hope for a presentation in East Lindsey to reassure people," she said.
"It's crucial that children are treated as close to home as possible with a good and safe service."
The hospital, which faced severe staffing shortages and lost its training status in 2018, has undergone significant transformations.
These include the introduction of a 24-hour observation period with an additional 24 hours if required.
Despite initial backlash from local residents and councillors, the hospital responded by refining the model, engaging with the Health Scrutiny Committee (HSC) and SOS Pilgrim.
Now, most children can receive care within 48 hours, and consultants are available until 10pm to make informed decisions about each child's wellbeing.
The paediatric team has significantly expanded, with seven substantive consultants currently in place and an eighth consultant in the process of applying for a permanent position.
Councillors expressed their support for the changes and asked about the engagement of neighbouring health systems in the proposals. They also sought further clarification on emergency procedures under the new plans.
Managing Director of Family Health at ULHT, Simon Hallion, said: "We are pleased to say that over the last five years we have done extensive work to improve staff recruitment within the paediatric service, and to build a model that works for local families.
"We have come a long way since 2018 and, alongside our clinicians and the families who use our service, we've enabled the clinical team to develop a service model which we believe provides the best quality of care for children in the Boston area.
"We now wish to make this a permanent arrangement to provide certainty around the future of the service to our patients, their families and to continue to support positive recruitment of key staff."
• In-person consultations will be taking place at the hospital's committee room, on July 5, 6-7pm, and July 20, 11am-12pm. Virtual online consultations will also be taking place on different dates. For details, visit the ULHT website www.ulh.nhs.uk/about/have-your-say