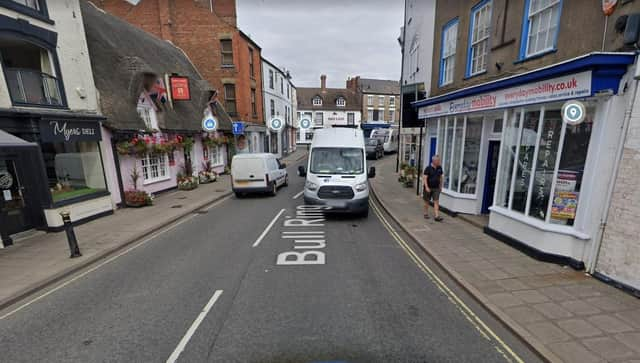 Horncastle Town Council discussed the idea of implementing a one-way system through the town centre at the full council meeting on Tuesday, February 14.
The idea is in the early stages, and the town council will be conducting thorough consultations and surveys to canvass local opinions of a one-way system around Bullring and West Street.
As a short term solution to the traffic congestion, the council also discussed the idea of having double yellow lines on Bridge Street and the High Street to prevent dangerous parking.
A Horncastle Town Council spokesman explained: "The council acknowledges that a one-way system through town would be a long-term solution and won't happen overnight, but if we don't look into it soon to ease congestion, it will just continue to be delayed so we have contacted Highways to get an expert decision.
"The truth is that Horncastle just wasn't built to tolerate a lot of traffic through the town centre, and a one-way system could be a solution.
"But there is a lot to consider and it will all be discussed."
Coun William Howard Gray, County Councillor for Horncastle and the Keals, said: "Some of the town councillors agreed that a one-way system would alleviate congestion in town and they've asked me to put the idea to the county council, and I have contacted Highways team.
"It will start a whole series of discussion and consultations with local businesses, residents, schools, heritage organisations and so on and it's won't be a quick thing, it's a big process to go through.
"But it is worth looking at and anything that alleviates traffic in town will be important."
Lincolnshire County Council have confirmed that the ideas are at the very earliest stages.
A spokesman said: "We're at the very first steps of this idea in as far as the council has started to approach us about this and that is the correct way to go about taking an idea to the [county] council for initial assessment and early scrutiny.
"These first steps do not mean that the idea will happen, we must stress this point, but we always remain able and happy to receive all ideas from residents and businesses in the area about anything related to highways or traffic flow."