Councils to reach out to youngsters about improving provision in town
​Councillors are set to reach out to youngsters to find out what the young people of the town want to see in terms of free activities and safe places to hang out.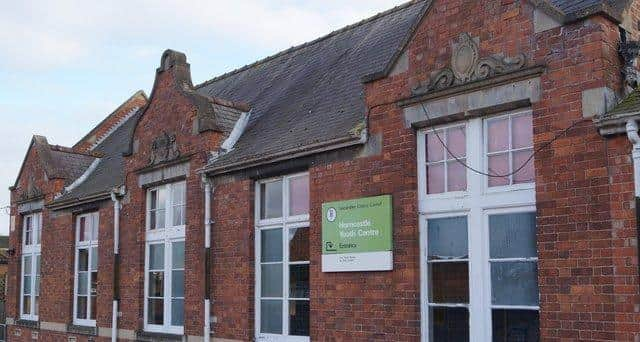 Horncastle's youth centre was closed down in 2021 and since then, there has been little in terms of free activities and provision in the town.
At Horncastle Town Council's full council meeting on Tuesday (November 14), ways to improve facilities in town for youngsters were discussed, with representatives from Lincolnshire County Council in attendance.
Examples of groups that children can join in town were cited, including Brownie, Scout and Cub groups as well as Air and Army Cadets, but it was acknowledged that these are paid-for activities and more needs to be done for children which does not require subscription fees.
It also found there is a lot for young children in town up to the age of eight, and there is a gap for children aged eight to 11 and for teenagers, and as the nights are getting colder and darker, more more be done to offer children somewhere safe to hang out to avoid antisocial behaviour.
A spokesman for the town council said: "There is nothing for children to do and nowhere safe for them to hang out, so we're keen try and get provision in town.
"The county council acknowledged that this won't happen overnight but it's something we really want to know what children want, rather than what we want."
The councils have confirmed that youth councils in the town's schools will be approached to find out exactly what youngsters in Horncastle would like to see in terms of facilities and activities.
The town council will also be encouraging youngsters to reach out via social media to submit ideas for provision in the town.
Parents and volunteers are also being urged to get in touch if they would be interested in helping to run any evening activities.
LCC Coun William Gray, member for Horncastle and the Keals, said that he was keen to enhance the youth facilities in the town, but in conjunction with the young people themselves.
"I'd already spoken to several people prior to this week's meeting, including the town council, senior teachers at local schools, some students and the Wong Day Centre," he said.
"I'm working closely with the youth and community development team in East Lindsey, and I'm now in the process of engaging with the school councils and several local organisations.
"Discussions are ongoing, and any proposals must be supported by young people, parents and any related organisations."