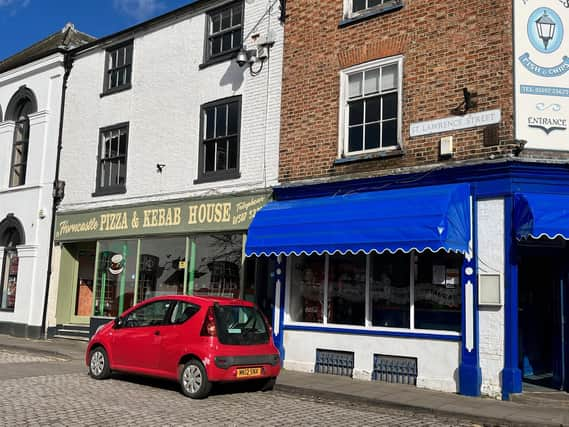 Discussions have been ongoing to close St Lawrence Street in the town centre to vehicles for safety reasons and to embrace a cafe culture in the surrounding Market Place, with public opinion well and truly divided on the topic.
There have been calls for the road to be pedestrianised due to the narrow footpath and road carriageway for several years.
But this summer, Horncastle Town Council agreed at the full council meeting on Tuesday, February 14, that a trial scheme will go ahead this summer to assess the impact of a closure of the road once and for all.
The town council has canvassed opinions in and around the street, and has received a 50/50 divide on whether residents and businesses want the closure.
A council spokesman said: "We've spoken to people and some people are in favour and some are not, and we don't want to delay it further and we will be asking Lincolnshire County Council to trial its closure until September."
The town council has been asked to provide a plan for the closure and how it will be implemented, as using plastic barriers to close the road in the past has been met with criticism, and there is a possibility of using wooden planters to block cars from entering St Lawrence Street.
"We're really keen to get this in place by the summer to embrace the cafe culture aspect in the area," the spokesman added, "But we want to stress that this is a trial scheme, and if by September it's not working and we get complaints it's only temporary, and we can remove it and reconsider.
"If it is successful, we can make it permanent, but it's been spoken of for so long.
"Not everyone is in favour of it, but we've agreed to trial it to see if it works."
A Lincolnshire County Council spokesman said: "We are responding to the Town Council's desire to see St Lawrence St pedestrianised in the same way that part of the Market Place has been.
"It's been through assessment and survey processes to assess the potential impact on other junctions of removing traffic from this route, and all positive, so we are going ahead with the scheme.
"​​​​​​​We are currently working with other parties (District and businesses) to mitigate any impact and once this is resolved the scheme can progress."