Couple from Boston launch competition to win bespoke 'off grid' campervan after finding adventure in one of their own
A couple from Boston who created their own 'off grid' campervan to pursue their love of adventure and the great outdoors has launched a competition to help others head out on the road themselves.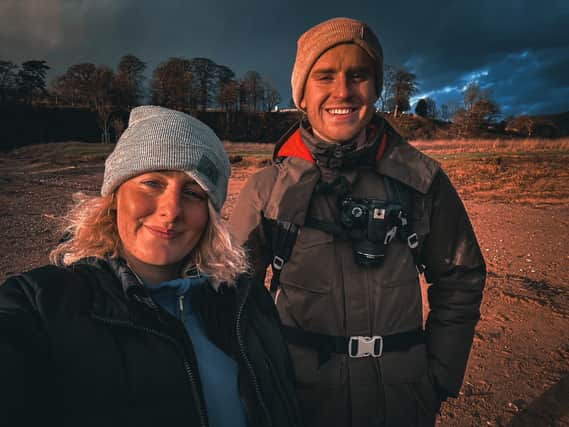 In 2020, in the early days of the Covid-19 pandemic, Brandon Whitham, 24, and Chloe Pitts, 25, bought a Volkswagen T5 panel van and spent months converting it into a bespoke 'off grid' campervan.
The couple met at Boston Grammar School and is engaged to be married in May. Brandon is originally from Boston, while Chloe hails from Wrangle. Today, they are based in South Yorkshire.
'Off grid', in the context of their campervan, means it does not need to be taken to a commercial campsite to be charged. Instead, it can rely on solar power.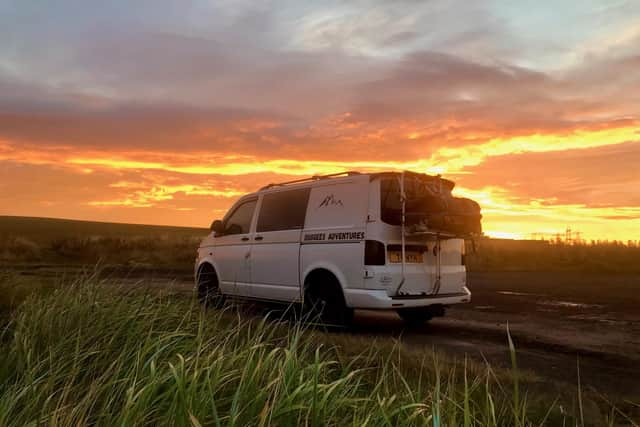 Brandon said: "It essentially means you never really have to connect to the grid and you can be out in the middle of nowhere with all your onboard services."
After creating the campervan, and alongside their full-time jobs, Brandon and Chloe began documenting their adventures on social media.
The aim, Chloe said, was to encourage others to 'get outside and experience all the amazing things it has on offer'.
From this, a business was born – Duggees Adventures (which takes its name from Brandon and Chloe's travelling companion, Dug the rabbit). As part of the overall goal of helping people access the outdoors, the couple is raffling off a second, bespoke 'off grid' campervan.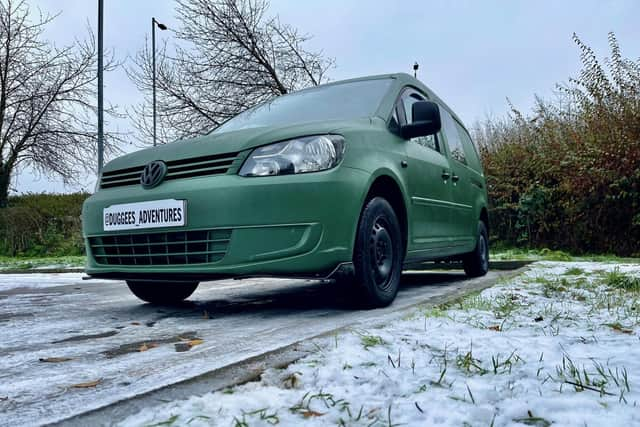 Chloe said: "Along our travels, we met many people who came up to us to have a look at our van and it was a common topic that these people would love to own their own campervan, but just didn't know where to start or couldn't afford to.
"In the summer of 2022, we decided to take action on our dreams and build a fully custom 'off grid' camper that we would raffle off for just £5 a ticket, allowing someone to win this fully equipped campervan and experience the freedom it can bring."
"We are both very excited to give people the opportunity to win this camper as we first hand know how much joy and how many memories can be made in the great outdoors," Chloe added.