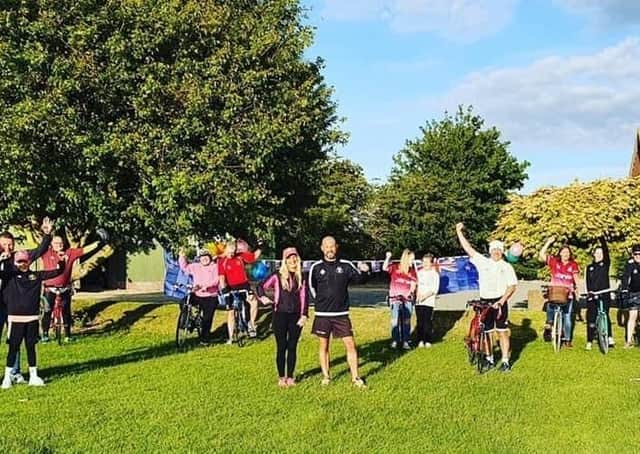 The idea is that the team have been exercising all the way from Alford to New Zealand, where one of their overseas players is based, by tracking their impressive efforts from the comfort of Lincolnshire.
The team completed their 'journey' from Alford to New Zealand last month, raising over £500 - and they are now trying to complete the 'return journey' back home again, in a bid to raise even more cash.
Julia Porter-Robinson, one of the members of the Alford Ladies cricket team, said this week: "We are on our way back to Alford now, and we have completed another 3,508 miles on the return journey from New Zealand. This brings the total to 15,108 miles since we 'set off' back in April during the full lockdown.
"We are aiming to be 'home' in Alford by August 9,and we will keep pedalling and walking and jogging until reach the target date. Just another 8,092 miles to go."
Julia added: "We set out to do this because when all the training and playing was stopped, we felt that it would be a great way to stay connected as a club, to keep minds and bodies fit during the lockdown, and of course to raise money for NHS charities.
"So far we have raised a modest £530 which we are incredibly grateful for, but if we could reach £1,000 that would be amazing."
• Visit www.justgiving.com/fundraising/alford-cricket-club to find out more, and to make a donation.