Criminal damage caused to Church of The Holy Trinity in Tattershall
Criminal damage has added to the £70,000 cost of restoring three 15th century church doors, Lincolnshire Police have said.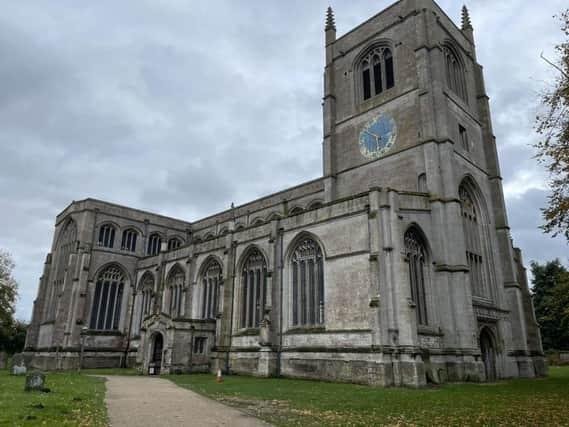 The force's Rural Crime Action Team are investigating criminal damage at Collegiate, Church of The Holy Trinity in Tattershall, where damage has been caused to one of the medieval doors with a panel removed and a notice board also burned.
The repair and restoration of all three main doors to the church, which date back to the 15th century, is estimated to be around £70,000, church warden Sheila Mullenger said.
"It's not the cost of this damage that is the problem but the inconvenience," she said, "We've already had to put CCTV in the porch last year to keep an eye on things, which cost around £2,000 – it's a pity."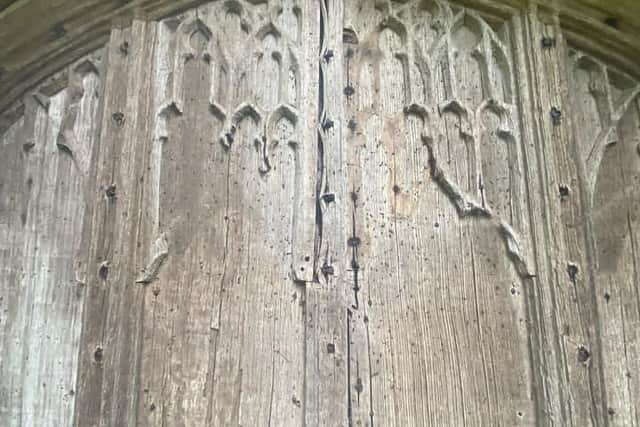 The church's committee is embarking on a fundraising campaign to raise the money needed to restore the church's doors.
As part of this fundraising, the church will be hosting a Carols by Candlelight event on Saturday December 2, accompanied by Banovallum Brass, with funds raised going towards the restoration of the church doors.
Tickets are available from the church, and include a glass of mulled wine afterwards.
Lincolnshire Police have said that the criminal damage to the doors may have been caused by a group of youths seen hanging round by the church between October 11 and 13.
If anyone has any information relating to this incident, please call police on 101, quoting crime reference number 23000638095