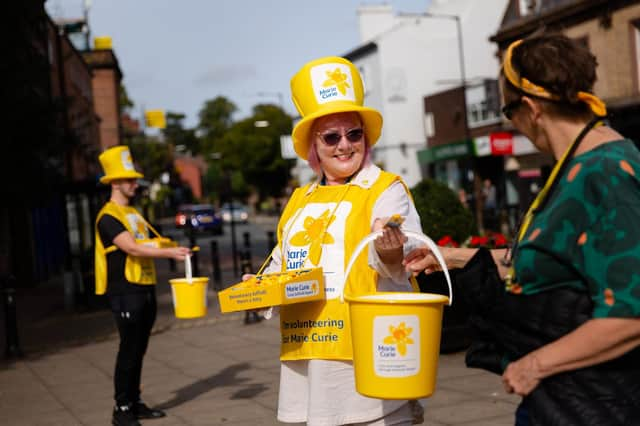 Now in its 37th year, the Great Daffodil Appeal is back and all across the country, supporters will be donning the infamous giant yellow top hats in supermarkets, train stations and on high streets for Marie Curie's flagship fundraiser.
Public collections returned in 2022 following a two-year suspension during the pandemic so it is more important than ever that people support the charity's work.
Marie Curie is dependent on public donations and last year the money raised helped the charity provide direct care to more than 46,000 people across the UK through overnight nursing care in people's own homes. Donations also support its Information and Support line, which provides a listening ear to anyone dealing with any aspect of death, dying and bereavement.
Lauren Alexander, Senior Community Fundraiser for Lincolnshire said: "Volunteers are so important to us and we're calling on the people of Lincolnshire to once again give a couple of hours of their time, don a big yellow hat and help us raise as much money as we can.
"Collecting couldn't be simpler and our amazing team will support you from the moment you sign-up to volunteer, making sure you have everything you need to encourage the public to donate and wear one of our iconic daffodil pins.
"All the money raised will help Marie Curie continue to provide vital end of life care for terminally ill people and their families during their final days, weeks and months."
To sign-up to volunteer to collect for Marie Curie's Great Daffodil Appeal in Lincolnshire, visit Mariecurie.org.uk/collect