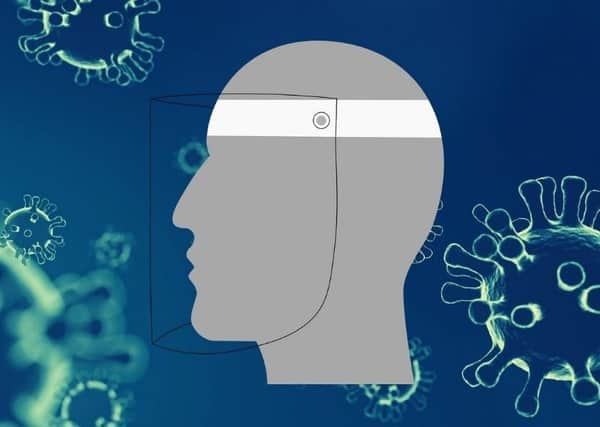 The school responded to a call for materials at the height of the COVID-19 pandemic and sent more than a thousand acetate sheets to Rolls-Royce to help with their efforts to produce face visors for NHS hospitals and front-line health care staff.
De Aston School head teacher Simon Porter spoke of his pride at the school's involvement in the project.
He said: "Throughout the COVID-19 pandemic, the whole De Aston community has shown tremendous spirit and resilience during uncertain times.
"I am delighted that we as a school could help out with national efforts to combat the virus by playing a small part in this vital supply chain of face visors."
The global virtual production line consisted of a team inside and outside of Rolls-Royce, including partners, families, suppliers, county councils and schools.
Jonathan Watson, chief manufacturing engineer at Rolls-Royce, said: "In just a few short weeks, we delivered more than 28,000 face visors worldwide.
"This includes over 25,000 in the UK and more than 18,000 in the East Midlands region.
"These weren't just from Rolls-Royce 3D printers, but local clusters, including home 3D printers too.
"Face visors have been delivered to hospitals, drive-through testing centres, care homes, GP surgeries, pharmacies, physios, vets and primary schools.
"It is really inspiring to see a team who have never met in person, really pull together in such a short time to deliver the objective."