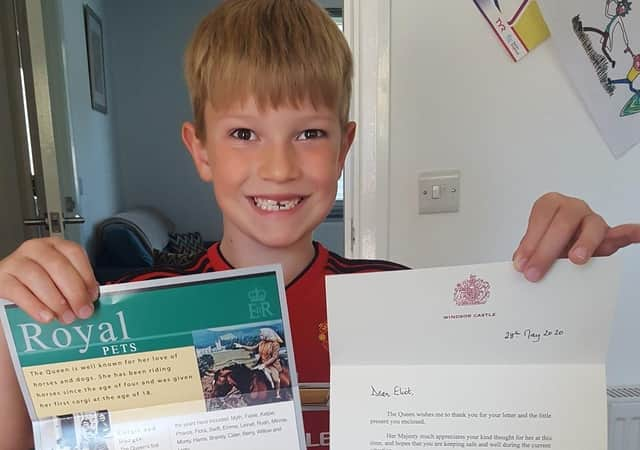 Several weeks earlier, six-year-old Elliot Nidd decided to write to The Queen to make sure that she - and her dogs - were all keeping safe and well during the lockdown period.
Elliot's letter said: "To my Queen darling, I hope you are okay in your palace? Are your dogs okay? My dog is called Molly.
"I hope to visit London and see you soon. Love Elliot Nidd, age six from Louth, Lincolnshire".
In a cheeky flourish at the end of his letter, Elliot added: "Pleased let me be famous!"
The St Michael's CE Primary School pupil also included a packet of 'Love Heart' sweets in his letter, the front of which had also been illustrated with his drawings of famous superheroes - alongside The Queen.
In a formal response on behalf of Her Majesty, her Lady-In-Waiting Lady Susan Hussey, wrote: "Dear Elliot, The Queen wishes me to thank you for your letter and the little present you enclosed.
"Her Majesty much appreciates you kind thought for her at this time, and hopes that you are keeping safe and well during the current situation.
"I enclose an information leaflet which you may like to have, and thank you very much once again for your letter and present."
Alongside the response, on Windsor Castle headed note paper, was a leaflet all about 'Royal Pets' - including The Queen's famous corgis.