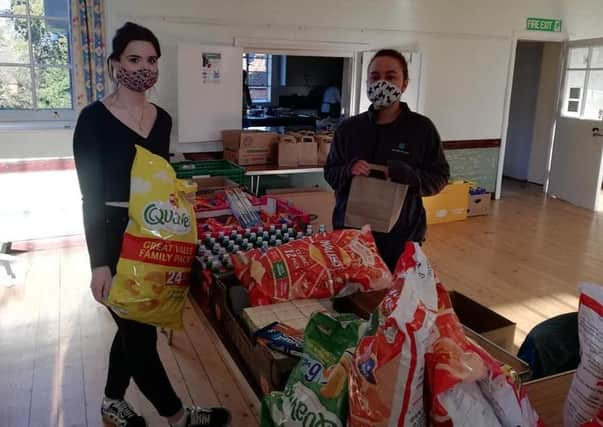 Many groups are 'busier than ever' and say that trend is likely to continue - until the full impact of the vaccine programme begins to be felt.
Student Jess Holland is leading volunteers at Horncastle ChEF who are serving more than 200 free packed lunches to children three days a week.
Jess said: "We continue to get busier every day and we have been astonished by the generosity of the local community .
"A massive thank you to everyone who has helped."
Jess thanked a number of local businesses and residents who have made donations, including Tesco, the Co-op's Member Pioneer scheme, 'Saucy Cups' from the Elder Tree Inn and St Mary's Church.
She said donations were always welcome.
The ChEF project has teamed up with Children's Links to offer essential winter coats and sweaters for children.
Along with packed lunches, the clothing is available at the Community Centre on a Monday, Wednesday and Friday (11.30-1.30).
Meanwhile, demand continues to be high at the Horncastle Community Larder.
Again donations are welcome and can be left in collections baskets at Tesco and the town's Co-op stores.
•Full details of all the organisations offering help, support and advice during the pandemic are available from www.supportteam.horncastletowncouncil.co.uk or by phoning 07599 023501.