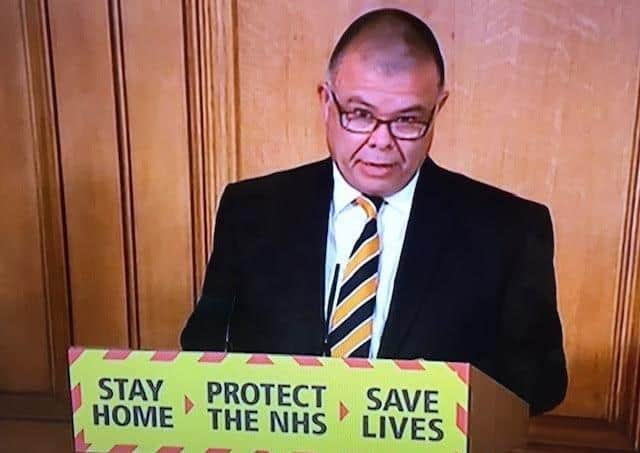 Jonathan Van-Tam in his Pilgrims tie. Picture: BBC
Jonathan Van-Tam took to the lectern for the daily coronavirus briefing wearing a Boston United club tie.
Mr Van-Tam is a Pilgrims fan and season ticket holder.
The yellow and black striped neckwear is also the same colours as his former Boston Grammar School tie.