Donation is a hole in one-one-one-one-point-one-one - Boston golfers raise remarkably repetitive sum for charity based in town
Golfers in Boston have presented a remarkable sum – in more ways than one – to a charity in the town as part of a year-long fundraising effort for the cause.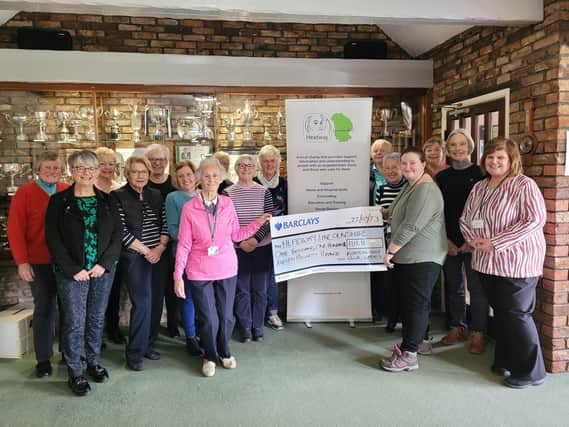 The figure was raised through a series of fundraisers between September and February. The six consecutive ones happened by chance and the tally was counted three times to make sure it was right.
Headway Lincolnshire provides support to people in Lincolnshire affected by life-changing brain injuries.
Based in George Street, its services include counselling, support groups, and weekly wellbeing checks. All are free of charge.
Captain Val Simpson said: "The funds raised were from a carol concert and collections throughout the year. We chose to support and raise funds for Headway Lincolnshire because the charity had previously helped friends of the club.
"We have also arranged a Charity Golf Day that is being held on Friday, May 26th, so we are hoping to raise lots of money for the charity on the day."
Joining the club from Headway Lincolnshire for the cheque presentation were Ann-Marie Smith and Sue Lindridge.
Ann-Marie said: "On the day, I explained how vital the funds are to sustaining the services for people affected by life changing brain injury. The team at Headway Lincolnshire are overwhelmed to receive such a generous donation."
For more information on the charity, visit www.headwaylincolnshire.org.uk or call 07546 592526.