Doreen's wing walk for LIVES
After taking part in many hair-raising fundraisers, a brave Woodhall Spa resident is taking to the skies for her next challenge.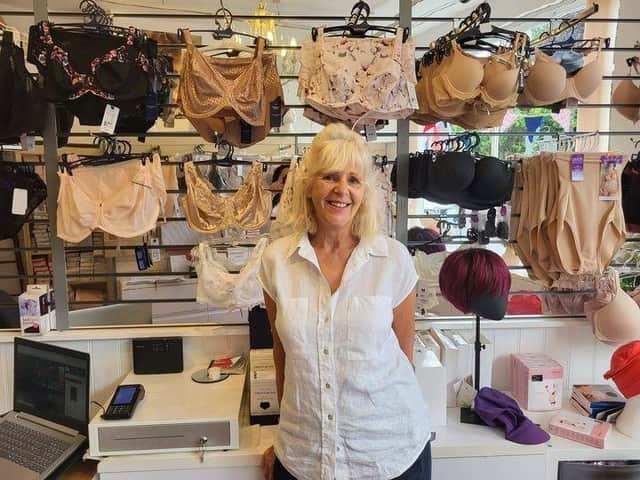 Doreen Buzzard will be taking part in a wing-walk for LIVES.
Doreen Buzzard, 65, will be taking part in a wing-walk later this month, raising much-needed funds for LIVES First Responders.
Having completed many fundraising events and activities over the years, including the Moonwalk – an overnight fundraising walk – and shaving her head in aid of Breast Cancer Now, Doreen decided to take on something more daring as her next fundraiser.
It came about when she met a LIVES representative at a networking event in Horncastle, who told her about the upcoming wing-walk and she decided to give it a try.
Doreen said: "Lots of people can do a walk or a run, but I wanted to do something a little different."Living in Horncastle, and now Woodhall Spa, Doreen knows how vital LIVES Responders are in our rural county:
"A lot of people had needed help from LIVES and it's so wide-spread in Lincolnshire, and if an ambulance can't get to you quickly, there's a LIVES Responder in most villages and they're volunteers and they do save lives – so why wouldn't you raise money to help them, as they get no government funding?"
Doreen, who works at Glenn James Wigs & Lingerie in Woodhall Spa, is no stranger to daring fundraisers and remembers doing a charity abseil down St Mary's Church in Horncastle:
"I was sat at the top and when I went to climb over, I remember my legs started shaking and didn't know if I was going to be able to hold myself up," she recalled.
"I said I wouldn't be able to jump out of an aeroplane, but with a wing-walk you're strapped on tightly.
"I think I'm going to be terrified, but once the plane gets off the ground, it'll be too late!"
Doreen's wing-walk will take place on Bank Holiday Monday, August 29, at Wickenby Airfield near Market Rasen.
Doreen is hoping to raise at least £800 doing her wing-walk, and is around halfway there with a combination of on and offline donations.
To make a donation to Doreen's daring fundraiser, visit her online page at lives.enthuse.com/pf/doreen-buzzard or pop into Glen James, located on Tattershall Road in Woodhall Spa.