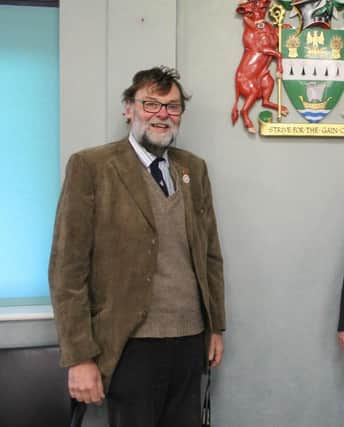 In proposing Coun Bunney for the role on Monday evening, at what was the council's 50th AGM, Coun Trevor Young, the new leader of the council, said: "Coun Bunney has been a dedicated member of the council for many years and he has shown great leadership skills during this time in office
"As a councillor, he has always put the needs of his constituents first and hehas always worked tirelessly to improve the local community.
"He is a strong advocate for transparency and accountability in government, which makes him an ideal candidate for this role.
"Coun Bunney's experience and expertise will be invaluable in leading the council through these challenging times and I have no doubt that he will bring a fresh perspective to the role and work collaboratively with all members of the council to achieve positive outcomes for the district."
In taking his seat, Coun Bunney said it was 'an honour' to be elected chairman for the coming year.
He continued: "I shall look forward during my year of office to meeting many people from our own district ​​​​​​​from throughout Lincolnshire and beyond.
"i will do all I can to uphold the good name of WestLindsey in all the duties I carry out as chairman of this council."
Coun Matt Boles, who represents the Gainsborough East ward, was elected as vice-chairman.