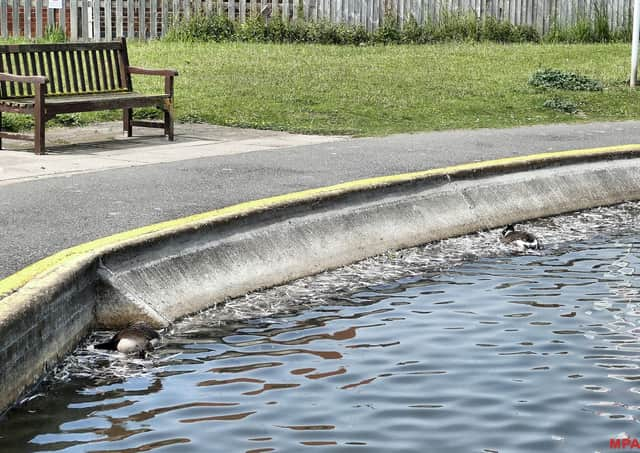 As reported previously, more than a dozen geese have been discovered at Queen's Park Boating Lake in recent weeks, leading to a DEFRA investigation.
On Friday morning, an ELDC spokesman said: "DEFRA have confirmed to us that they believe that the Canada Geese at Queens Park died from Duck Virus Enteritis (DVE).
"This disease is difficult to diagnose, and tests take some time to complete.
"Unfortunately there is no treatment for DVE in wild birds. However, we can be assured that it is not dangerous to humans.
"We will continue to work with DEFRA to establish for certain if these geese are dying due to DVE and we will monitor the situation at Queens Park and ensure that any further dead geese are collected in a timely manner."
A spokesman for the Animal and Plant Health Agency (an executive agency of DEFRA), said: "We are aware of a number of Canada geese deaths in the Mablethorpe area, and the Animal and Plant Health Agency is currently carrying out investigations into the possible causes."
The spokesman said more information would provided when the testing process has concluded.