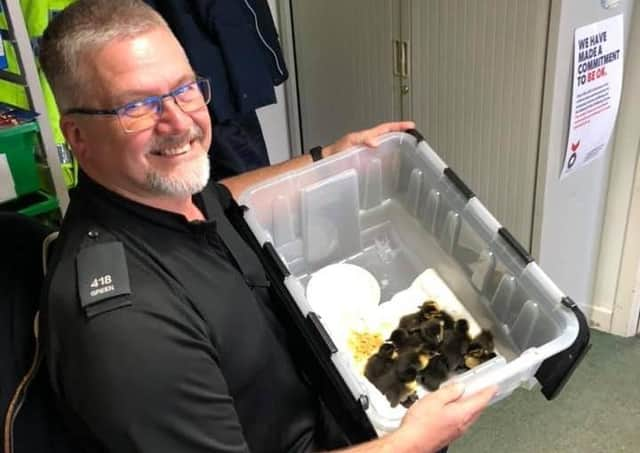 The incident took place on the A15 at Leasingham and formed the subject of a post on the Sleaford Police Facebook page last Saturday.
Carrying out the rescue was PC Martin Green, rural crime officer, and Sleaford Pcsos.
The post noted that the mother of the ducklings had sadly been killed, so the ducklings were placed into foster care.
At the time of writing, the post has had 420 interactions, 70-plus shares, and 70 comments.
The comments are mostly of praise for the police (together with sadness for the loss of the mother) – 'Shame about the mummy duck, but lovely the babies are getting a second chance', one wrote, 'brilliant work' another said.
A spokesman for Lincolnshire Police said: "In this situation, there was a danger that a collision may have occurred with vehicles swerving to miss the ducklings. Ducklings on the loose is not something we can always assist with, but in this case there was a clear and present danger and our officers were happy to help."
n For advice on what to do if you find a baby duck, goose or swan, visit this page on the RSPCA website www.rspca.org.uk/adviceandwelfare/wildlife/orphanedanimals/babybirds/waterfowl